Fay Lejeune, Editor, introduces The Luxury Train Club. "Travel in the 20th century was about speed. Now, discerning individuals seek more relaxed, sustainable journeys. Luxury trains are at the pinnacle of this aspiration. Few people have any idea of what luxury train travel means; it really is a fantastic feeling to be a pampered passenger on a luxury train that travels through spectacular scenery, halting a while at iconic destinations. The privacy of a comfortable suite, fabulous cuisine served in beautiful surroundings, cocktails enjoyed in wonderful bar cars all contribute to an experience that is not forgotten easily and that becomes one of life's treasured memories. From little gems to ultimate luxury, the Club offers a fascinating collection of the world's best trains. Join free, simply subscribe to our monthly newsletter for ideas and offers. I am sure you will fall in love with luxury train travel."

Special Offer For clients of London Serviced Apartments
Join the Club – free of charge – by subscribing to Train Chartering newsletter.   When you are ready to book your luxury train journey, quote LSA and you will benefit from a special 5% discount off any departure on the website of The Luxury Train Club.  This offer is valid for any bookings made by 31 January 2016 for travel on any listed journey departing before 31 December 2016.  The Club honours all valid promotions offered by the individual trains.

About the Club
The Luxury Train Club from Train Chartering may be the only rail travel site that offers the large majority of luxury trains in one website. Club members get a discount on every listed journey, plus other benefits that change from time to time. The Club is free to join. All it requires is a subscription to the newsletter. Only one passenger per booking needs to join the Club (but everyone is welcome, of course!), and the Club discount is per booking. Browse through our list of trains and contact us if you wish to make an enquiry or a booking.  We are agents for over 30 trains around the world. Joining the Luxury Train Club is simple – just subscribe to our newsletter, which we send out occasionally (see the panel on the top right hand side of every page). We take your privacy seriously and never share your details with anyone else.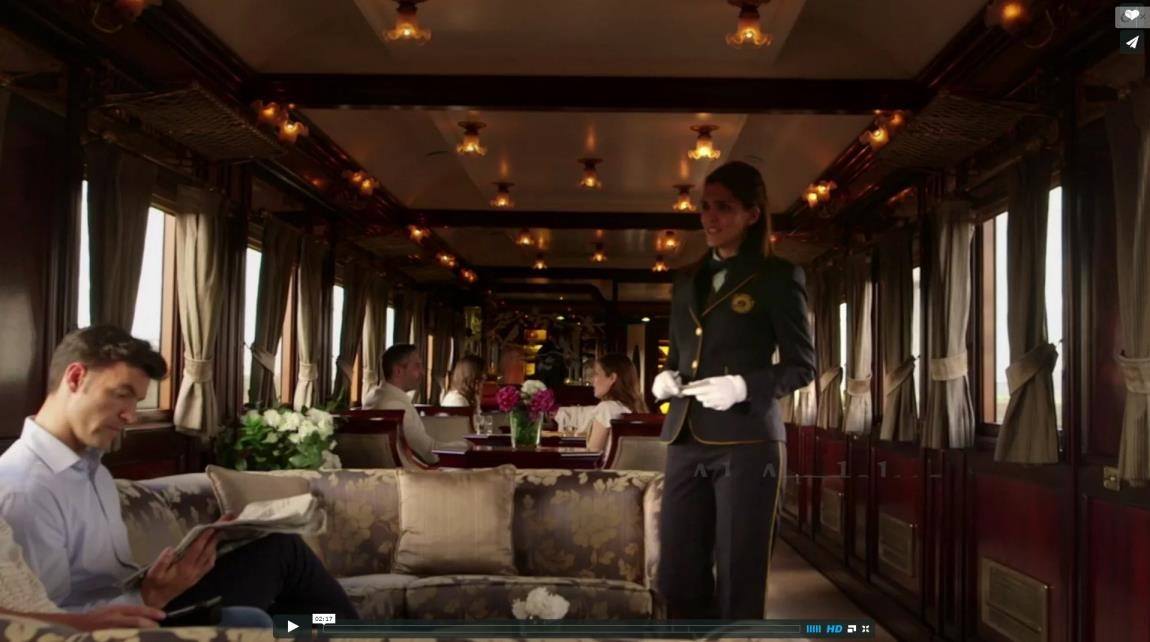 What Is Luxury Train Travel Like? Please watch this short video, which we hope will give you a glimpse of why a luxury train holiday will make you a gift of lifelong memories.  We suggest sound is on.

Suites With Private Bathrooms
Almost all the luxury trains on journeys of more than one day have suites or cabins with private bathrooms.  The exceptions are few, such as a very special train that crosses the Andes (Tren Crucero), the passengers of which stay in ranch-style hotels on the way, and the doyenne of luxury trains, the Venice Simplon–Orient–Express, faithful to the style of the 1920s. Fine Dining And Great Wines Iconic Cities And Wide Open Vistas Superlative Service
[Closing Statement]