No not literally I'm afraid but almost. London is a city steeped in history in a grandeur like no other and defines where old meets new. The buildings are symbolic milestones of the city's narrative and are a must see when visiting London.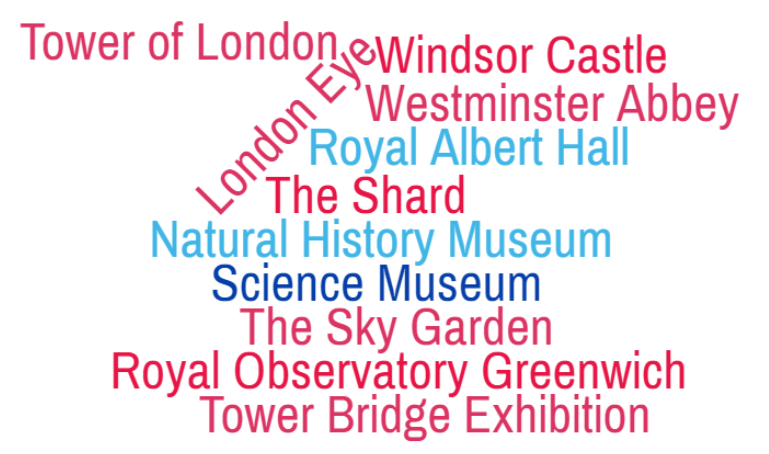 There are so many landmarks worth visiting and I will focus on a few of my personal favourites as a tourist who became a local.
The Houses of Parliament

Do the tour, it is brilliant and highly rated on TripAdvisor by over 10,000 visitors. Get immersed as you travel through centuries of British politics right up to the current day. You get to stand in the House of Commons where much of our politics are debated and shown on TV, the Houses of Lords is stunning too. The tour is immersive, informative and even if you're not the biggest fan of history, this will certainly entertain.
Tower Bridge Experience

Stand on the glass floor and look down on London life below you. It's 42 metres from the River Thames and if you may be lucky enough to enjoy the historic bridge bascules being raised below your feet. Don't miss out on the Tower Bridge Experience where you can discover the fascinating history from Victorian times to the current day through all sorts of traditional and interactive displays.
The Science Museum

Unmissable and free! It has something for everyone whether you're going alone, with friends or with kids in toe. It's a wonderful day out keeping everyone happy and it covers all manner of things so memorable on different levels. For adults only, visit a Science Museum late where you can enjoy a beer as you take in all the wonders of science, get involved in debates and seminars. Fun and unusual. Not into science? This may surprise you! Want to travel into the future? As London remains one of the most innovative cities on earth, you can have fun looking into what the future may hold too.
The Sky Garden

This new attraction has just recently opened and already is a massive hit although not everyone knows about it yet. It is a futuristic sky garden in the heart of the city featuring an enlarged glass dome with exquisitely landscaped public gardens and London's most exclusive social spaces, including observation decks and an open air terrace. There is a restaurant too. The perfect place to look down on the confluence of history from the Tower of London to The Shard in one vista. It is a marvel of modern architecture located at 20 Fenchurch Street and free to enter but you do need to book in advance.