15 Best Things to Do in Canary Wharf
Whether you're a business traveller, staying in London with family, or looking for a couples romantic getaway, there are plenty of things to do in Canary Wharf. Here's our top pick of things to do in Canary Wharf.
5 Things to do in Canary Wharf for Business Travellers
There are many things to do in Canary Wharf for business travellers including:
V
isit the London Stock Exchange
The London Stock Exchange is located in the heart of Canary Wharf and offers guided tours for visitors. It's a great opportunity to learn more about the financial markets and the role they play in global business.
Attend a confe
rence at the East
Wintergarden
The East Wintergarden is a stunning event space in Canary Wharf that regularly hosts conferences, exhibitions, and networking events. Check their events calendar to see if there are any upcoming events that align with your interests.
Net
work at a private members club
The Quay Club is a private members club in Canary Wharf, offering a luxurious space to network and relax. Canary Wharf also offers excellent connections to other central London private members clubs.
V
isit the Museum of London Docklands for a team-building activity
The museum offers team-building activities such as treasure hunts, scavenger hunts, and escape rooms. It's a great way to bond with your colleagues and learn more about the history of the area.
Discover a co-working space
A hub for business travellers, one of the best things to do in Canary Wharf for business travellers is to take advantage of the many vibrant co-working spaces, such as WeWork at Churchill Place or South Quay, Level39 at One Canada Square, or Huckletree in West India Quay.
5 things to do in Canary Wharf for
couples
Canary Wharf is a great destination for couples looking for a romantic getaway. Here are five things to do in Canary Wharf for couples:
Take a romantic stroll a
long the River Thames
The river provides a beautiful backdrop for a romantic walk. You can start your walk at Canary Wharf and follow the river towards the Tower Bridge. You'll pass several landmarks, such as the Tower of London and the Shard, along the way.
Hire a hot tub boat
Float through this iconic area in a romantic hot tub, sipping away on a cocktail or two. You can even time your experience for sunset for the added wow factor.
Visit the
Crossrail Place Roof Garden
The Crossrail Place Roof Garden is a hidden gem in Canary Wharf, providing a peaceful oasis away from the hustle and bustle of the city. The garden features exotic plants, water features, and stunning views of the surrounding skyline, perfect for a romantic stroll.
Treat yourselves to a coup
les spa day at Third Space Spa
Third Space Spa is a luxurious spa in Canary Wharf that offers a range of treatments, including massages, facials, and body scrubs. It's the perfect way to relax and rejuvenate with your partner.
Take a sunset cruise along the River Thames
Thames Clippers offers a romantic sunset cruise along the river, providing stunning views of the city skyline as the sun sets. You can enjoy a glass of champagne and canapés as you soak in the beautiful scenery.
5 things to do in Canary Wharf for
families
Canary Wharf is a bustling business district in London that has plenty to offer for families as well. Here are five things to do in Canary Wharf that will be enjoyable for families:
Visit the Museum of London Docklands
This museum explores the history of London's docks, including the slave trade, the growth of trade and industry, and the experiences of the people who lived and worked there. It has interactive exhibits, objects to handle, and even a reconstructed dockworker's cottage.
Go to the Docklands Sailing and
Watersports
Centre
This centre offers a range of water-based activities for families, including kayaking, sailing, and windsurfing. The centre caters to all ages and abilities, so it's perfect for families who want to try something new together.
Explore
Mudchute
Park and Farm
This 32-acre urban farm is home to a variety of animals, including pigs, goats, cows, and even llamas. There's also a riding school, a children's play area, and a café where you can grab a bite to eat.
Take a ride on the Emirates Air Line cable car
This cable car takes you on a 10-minute journey across the River Thames, offering stunning views of London's skyline. It's a fun way to see the city from a different perspective, and kids will love the novelty of it.
Play at the Canary Wharf Shopping Centre's Roof Garden
This rooftop garden is a hidden gem in the heart of Canary Wharf. It's a great place for families to relax and unwind, with plenty of seating, a water feature, and even a croquet lawn. There are also plenty of shops and restaurants in the mall for some retail therapy or a meal afterwards.
Eat and drink in Canary Wharf
Canary Wharf has a diverse range of restaurants and bars catering to all tastes and occasions. For families, places like Pizza Pilgrims and Wahaca offer child-friendly menus and relaxed atmospheres. Couples may enjoy the romantic views at The Pearson Room or the intimate setting of Plateau. For business travellers, The Ivy in the Park or Boisdale of Canary Wharf both offer elegant dining options for client meetings or networking events. There are also plenty of coffee shops and grab-and-go options for those on-the-go.
Stay in Canary Wharf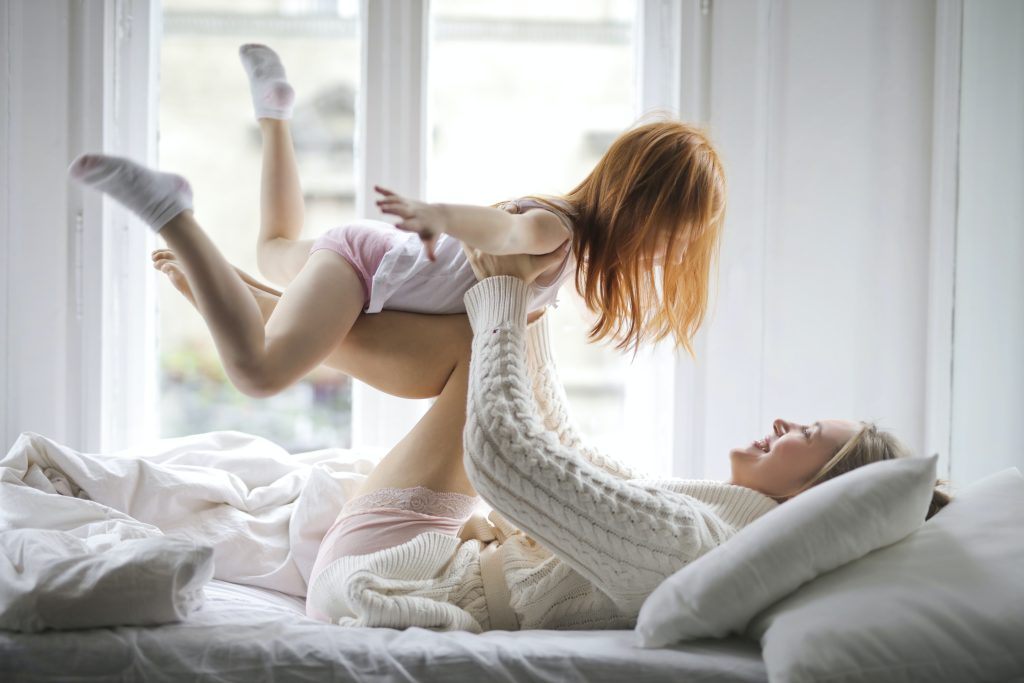 Make the most of all the things to do in Canary Wharf with a stay close to the action. Check out our Canary Wharf location guide and accommodation.