Summer is just around the corner, and the sunshine vibe is hitting London. What are the must-do events in London for summer 2019? Here we check out the best events the capital has to offer. Don't worry if you're not local, simply book into one of our serviced apartments and enjoy the city life as if you lived here.
1. Bagsy a Beach Hut at Fulham Beach
Really, in central London, there's a beach. Relax on a day bed, dine in a beach hut and sip a cocktail with the sand between your toes.
2. Get in the saddle for Ride London
3rd – 4th August sees the annual Ride London cycling event which is a great opportunity to cycle past the sights of London.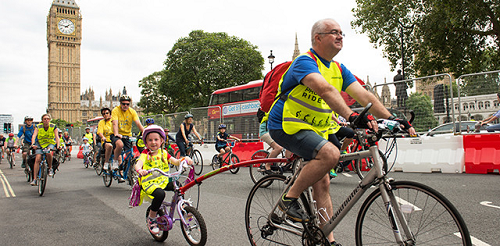 3. Global 12 Festival
Making you hold out until the end of the summer is the Global 12 Festival on 2nd September. It's all about hearing the very latest on the music scene.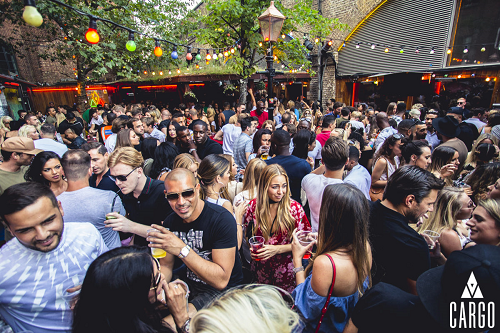 4. Listen to the sounds of the night at London Zoo
Zoo Nights are a chance to experience London Zoo like never before. Somehow blending city and zoo with acoustic music and street food just works. Tickets sell fast so get in quick. Adults only!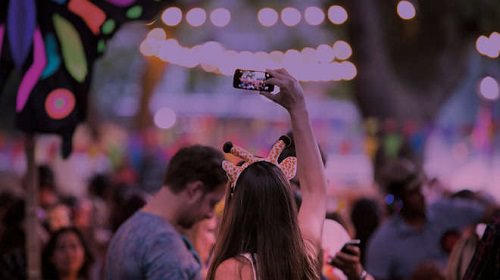 5. Boogie on down at British Summer Time in Hyde Park
With Celine Dion and Barbara Streisand headlining and an array of other entertainment on tap, it's all happening at British Summer Time in Hyde Park on July 5th.
6. Go global at Greenwich+Docklands International Festival
The Greenwich+Docklands International Festival looks set to have something, or somewhere, for everyone.
7. Relax with a film at Film4 Summer at Somerset House
With a stunning backdrop for the cine screen, Somerset House plays host to Film4 Summer. Rock up with cushions and get comfy settling down to watch your favourite films such as Black Panther and Clueless.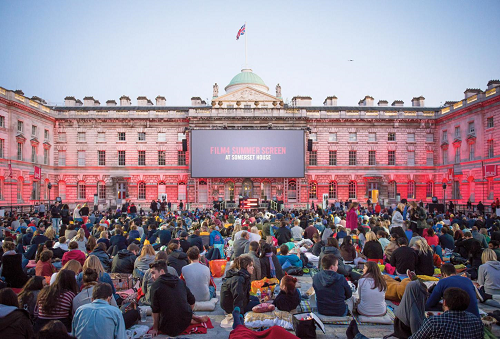 8. It's all about online video at Summer in the City
Summer in the City gets you out of your darkened room and engaging with YouTubers galore. 9th – 11th August at the Excel, this is the place to bag yourself some merchandise.
9. Go Retro at the Crystal Maze
Visit the Crystal Maze in the West End if the weather isn't quite so summery and still have a mighty good time.
10. Take to the Thames with the Xposed London Boat Party Summer Series
It's time to party on the Thames, and then at the after party, with Xposed London Boat Party Summer Series.
11. It's time for cosplay at London Film & Comic Con
Where fantasy world meets reality, at the end of July is the London Film & Comic Con.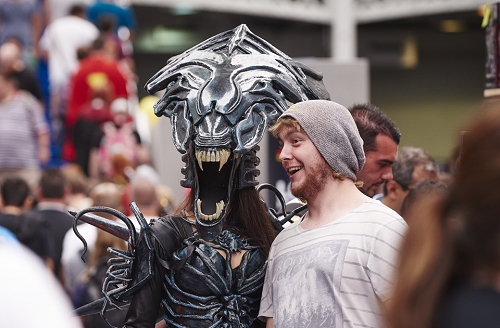 12. There's something for everyone at the Underbelly Festival on South Bank
Lasting throughout the summer months, with something for you whatever your scene, is the much-loved Underbelly Festival.
13. Take pride in Pride at Pride London Parade
6th July is this year's Pride London Parade! A celebration of diversity and simply good fun for soaking up the London vibe, this event is sure to be a hit as always.
14. Discover summertime street life with Regent Street Summer Streets
Regent Street becomes pedestrianised for the summer between July 14th and September 15th with the Summer Streets event. There will be activities, food and drink, and entertainment galore.
15. Go floral with the RHS Hampton Court Palace Flower Show
Bask in scented botanical beauty at the RHS Hampton Court Palace Flower Show.
16. Enjoy a musical bonanza with the BBC Proms
It wouldn't be summer in London without the BBC Proms. Whatever your kind of classical music, you can find it in this three-month celebration.
17. Get even more music in your heart with Kew the Music
The place for picnic concerts this summer is Kew the Music.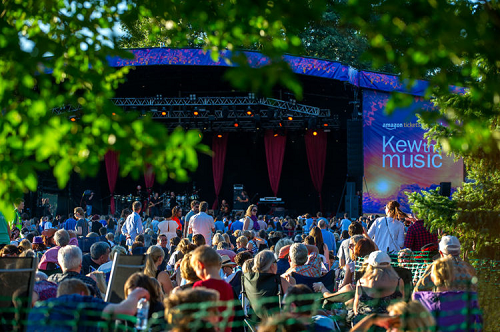 18. Indulge in summertime delicacies at the Great British Food Festival at Chiswick House
12th – 14th July sees Chiswick House become foodie heaven with the Great British Food Festival. There's even a Cake Off!
19. Walk in royal footsteps at Buckingham Palace
Summer is when Buckingham Palace opens its doors to the commoner to go and take a peek into royal life.
20. Who's for tennis? It's Wimbledon season!
From 1st – 14th July London matters for one thing only: Wimbledon. Even if you've not managed to get tickets this year, there are a bunch of opportunities to get involved and feel the action.
21. What's not to like about Movies on the River?
Movies on the River is a chance to take in your favourite film in the open air whilst enjoying the London sights.
22. Cook up a storm at The BBQ Club
From fine dining to casual street food, The BBQ Club is the pop-up to make sure you visit in London this summer.
23. Join the party at the Notting Hill Carnival
The August bank holiday weekend is the time for colour and immense flair at the Notting Hill Carnival.
24. Grab yourself a summer cocktail at Skylight
Head down to Tobacco Dock with a group of friends and order some cocktails at the wonderful rooftop bar Skylight, open through the summer.
25. Unwind at a truly London Festival – Lovebox
Lovebox Festival from 12th – 13th July is jam-packed with awesome acts. It's the place to be! Too many London summer events to choose from? Make a trip of it and stay in London this summer in one of our serviced apartments. Great value, great comfort, great choice. Pick the events you're going to be part of.