When looking to book accommodation, whether travelling for business or pleasure, it's important to know what you're looking for. This is particularly important when it comes to serviced apartments and apart hotels. You may not realise that these are the accommodation solution you've been searching for. However, there's a great deal of jargon around apartment stays. How do you know what you are getting? Most importantly, what is an apart hotel and how does it differ from a regular hotel or serviced apartment? Could this be the accommodation option you've been looking for?
What is an apart hotel?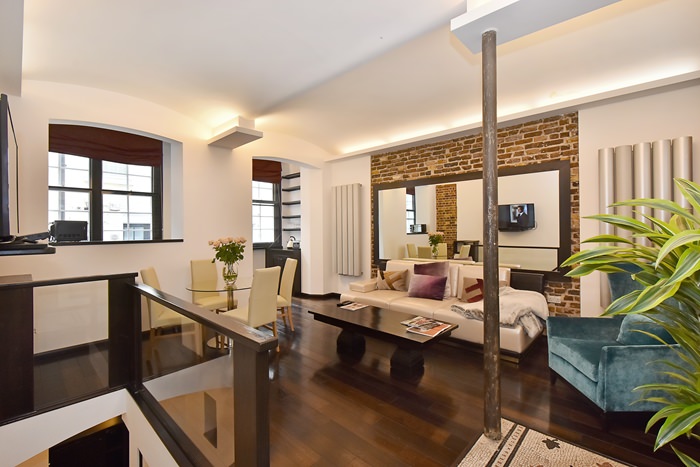 An apart hotel (sometimes called an apartment hotel or 'aparthotel') is simply a serviced apartment complex. Whereas serviced apartments may be stand-alone accommodation in a converted house or block of apartments, an apart hotel will have a number of such apartments within it in a building dedicated to these alone. Effectively, the apartments replace the traditional hotel room. You'll still benefit from the hotel-like facilities in terms of a reception desk, dining area, facilities, communal areas, and more. An apart hotel, and indeed serviced apartments, also differs from traditional apartment rentals. They are typically short term lets and they don't have fixed contracts. You aren't a tenant responsible for such things as utility bills. You can book using a hotel-like booking system and 'check-in' and 'check-out' in the same way you would in a hotel.
Apart hotels: the best of both worlds
You'd therefore be correct in thinking that apart hotels are indeed the best of both worlds. You get the comfort, amenities and luxury of a hotel with the space, privacy and facilities of a self-catering accommodation. It's no wonder that apart hotels are booming in popularity as more and more people discover why they are an excellent choice. This is especially true when looking to stay in cities, such as London.
What do you get in an apart hotel?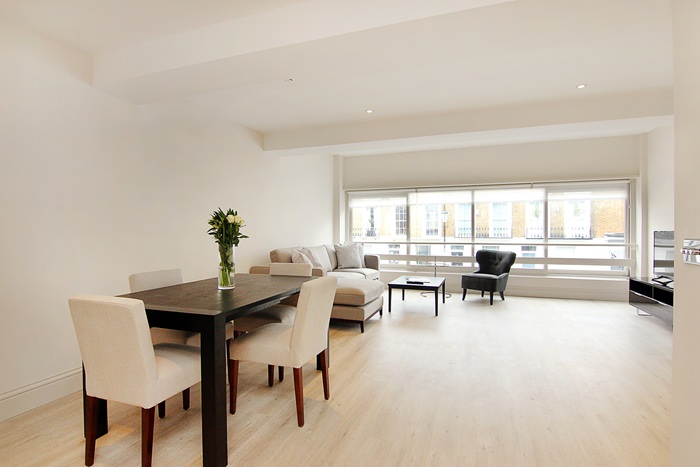 Within the serviced apartment part of the apart hotel (i.e. your 'room') you will get far more than you would find in a hotel room. To start with, you will probably have more than one room. Usually the bedrooms are separate from a living area where you will usually find an equipped kitchenette, lounge area and dining area. It's a vast improvement on miniature kettles and coffee sachets! Depending on the specific apart hotel you may also benefit from daily house-keeping. Usually all linens and towels are included. Within the main areas of the apart hotel you will find different amenities according to the specific apart hotel. There will be a reception area possibly with a concierge. There may be a dining room or bar. Other amenities such as office facilities, laundrettes (you may have a washing machine in your apartment) or gyms may also be available.
Why should you stay in an apart hotel?
Typically we find that once you've stayed in a serviced apartment or apart hotel you'll never choose a hotel room again! That applies whether you are a business or leisure traveller. There are good reasons for this.
Business travellers
Business travellers benefit from being able to have a 'home away from home' without the restrictive confines of a hotel room. Business travel can get wearing, but an apart hotel provides you with your own larger space. You won't be trying to finish presentations perched on your knee in your hotel room, but rather have a proper table or desk at which to work at away from the bedroom, complete with Wi-Fi. You can have breakfast within your apartment, or cook your own dinner, without having to eat out for every meal. For extended business trips of a month or more, this is perhaps of even greater importance. Due to their popularity for business travellers, apart hotels are particularly popular near convention centres as well as in city centres. For example, you can find several apart hotels near the Excel centre in London.
Leisure travellers
Leisure travellers usually fall into two groups: family travellers and groups of friends. Apart hotels suit both. Families with children benefit from being able to let the children have their own room, rather than all cramming in together. This also means the parents can put the children to bed yet still be able to relax in the apartment. Everything from nap times to fussy eaters are easier to manage in an apart hotel than in a standard hotel. Furthermore, families can almost certainly get more for their money in an apart hotel. For friends travelling together, an apart hotel can offer communal space whilst also ensuring each individual gets their own privacy. With items such as TVs, entertainment systems and more, an apart hotel can be a good place to unwind and socialise together after seeing the local sights. Again, with apart hotels being centrally located in London, they are ideal for those wishing to experience the tourist side of London whether with friends or family.
Value for money
Importantly, apart hotels most usually represent exceptional value for money. You get the best of both worlds at a lower cost. You can often afford a higher level of luxury in an apart hotel than your budget would achieve in a hotel. Stays are usually 3 nights +. All apart hotels and serviced apartments are different, just as all hotels are. Therefore, it is necessary to do a little research into which will suit you best. You can use our search feature to help you narrow down your choice of apart hotels in London, as well as serviced apartments.
Recommended apart hotels when visiting London
Along with a multitude of serviced apartments, we have a large number of apart hotels available through London Serviced Apartments' website. These can be booked with the simplicity you'd expect of a hotel booking. If you'd like more tailored advice on which apart hotel or serviced apartment would suit you, please use our 24/7 live chat or call us on +44 (0) 208 004 0007.