When travelling to London on business you have different needs and considerations to leisure travellers. Location is essential: you need to be close to where you are meeting colleagues, clients and networks. You need to be sure that your accommodation has everything you need including space to work, easy transport links, and a helpful concierge. You might need space to entertain clients, or a gym on site so that you can continue your fitness regime whilst away. You may want somewhere your family can use as a base whilst you work, or even somewhere they can live with you for an extended period of time. We look at the ten primary business focused areas of London, and our suggestions for the best corporate serviced apartments.
1.      Camden
Camden is the creative heartland of London with many design, art, fashion, architecture, and other creative industries based here. We recommend corporate visitors stay at the Camden Apartments where you will have a studio apartment in the main hub of Camden itself. You're within easy reach of the famous Camden Market as well as plenty of bars and restaurants. Many of the properties have their own terrace, and there is even a roof terrace. Free Wi-Fi is on hand for planning meetings, and completing work.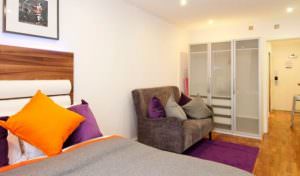 2.      The City
The City of London is a distinct and major Central Business District. You may hear it referred to as the 'Square Mile'. Along with Canary Wharf, this is where you'll find many of the banking and financial services that London is famous for. In addition, in the City we see brokering, insurance and legal services. The Lloyds Building and The Gherkin are both located here. We recommend you book your accommodation in The City of London at Strype Street. The minimum 3 night stay makes it ideal for quick London stop-overs and client meetings. The included Welcome Pack also makes arrival from further overseas easy. The floor to ceiling windows and ultra-modern furnishings will provide you with a perfect space to entertain or meet clients, should you need to. You'll also find you are surrounded by restaurants and bars making it easy to eat and relax in the evening.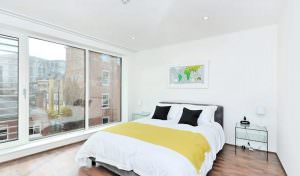 3.      Canary Wharf
Canary Wharf is the other Financial and Banking district in London, home to the iconic One Canada Square – the building that many associate as being 'Canary Wharf'. In Canary Wharf we recommend you book your accommodation at Canary Riverside. Theses one and two bedroom apartments have a great view over the river, but are just a short walk from One Canada Square. The services and amenities here are fantastic with direct dial telephones for business calls, a 24 hour reception desk, private parking, free Wi-Fi, and a gym and swimming pool nearby as well as private internal gardens.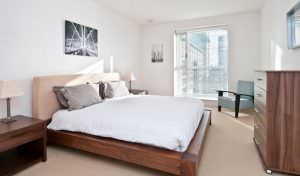 4.      Lambeth & Southwark
This area of London was once one of the poorest areas of the capital, but now many accountancy and consultancy based businesses have chosen to make it their home. Therefore, there are a large number of converted warehouses and factories which now house offices, and apartments. Here, we recommend that you stay at the fabulous Still Life Borough apartments. You'll have your own fully equipped modern kitchen, direct dial telephone, free Wi-Fi, a washing machine and dryer, and weekly maid service – all ideal for a slightly longer business stay of a week or more. Very close by are the famous Borough Market, as well as supermarkets, cafes, restaurants, and bars. London Bridge railway station is a short distance with direct connections to Gatwick airport.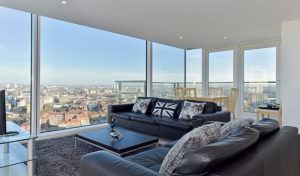 5.      London Bridge
London Bridge, home to the tallest building in the UK – the Shard – is another key business area of London. The place is awash with offices servicing a huge range of business types including Ernst & Young, Pricewaterhouse Cooper, and Norton Rose. Business visitors to this area often need to stay for medium-length stays for training courses, project start-ups and more. We recommend business visitors to London Bridge stay at the Gallery Apartments with a choice of 1 and 2 bedroom apartments, including the 2 bedroom executive option. London Bridge station gives fast access to many areas of the UK, including the London airports. Business travellers will find everything they need here from private telephones and free Wi-Fi, to a Welcome Pack, and use of a nearby Fitness Centre.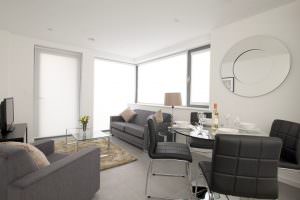 6.      The West End
Most people think of the West End as being the theatre and show heartland of London, and you'd be right. It's also the home to much of the media industry in the city, particularly around Oxford Street and Covent Garden. In the West End we recommend you stay at the West End Apartments which have a huge range of choice, including a penthouse, all suitable for corporate visitors. These apartments are truly luxury, with daily maid service and all of the other amenities you'd expect of such exquisite apartments in Marylebone. You are extremely close to the many boutiques, cafes, and restaurants of the area.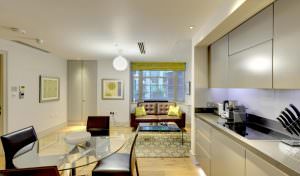 7.      Mayfair
Mayfair is one of the most exclusive areas of London and is the area that you will find a plethora or equity groups and fund managers. The luxurious 13 Half Moon Street is an ideal place for business travellers to stay in Mayfair, in either the 1 or 2 bedroom apartments, or the 2 bedroom penthouse. Green Park is the nearest underground stop giving you easy access to the rest of the capital. The interior of 13 Half Moon Street is opulent and elegant with high specification furnishings, fittings, and amenities including: air conditioning; a fully equipped kitchen; entertainment system; laundry service; telephone; 24 hour front desk and free Wi-Fi. There is private parking available, as well as a gym. Being part of the 5-Star Fleming Hotel you benefit from their facilities too.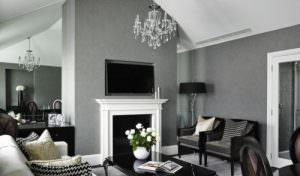 8.      Shoreditch
Shoreditch is another area of London which has seen a growth and boom in recent years, with many warehouses now converted in to luxury flats. This is a truly up-and-coming area in the capital and sees a variety of business travellers, many visiting the area for its growing creative and design industries. In Shoreditch we recommend you stay at the Hoxton Apartments in easy access of Shoreditch High Street. Everything you need is available from free Wi-Fi and direct dial telephone, to weekly maid service. This is a fashionable area of the city with everything that you need provided.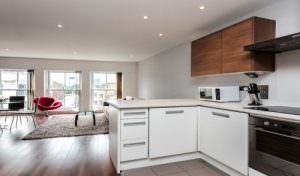 9.      Westminster
As well as being the government centre of London, Westminster is home to a vast range of Head Offices, real estate, banking, and hedge fund businesses. Diplomats and executives are frequent visitors here. London Serviced Apartments recommend a stay at New Palace Place, which is suitable for a stay for a minimum of 7 nights. Daily housekeeping is included, as are all of the other services and amenities you would expect, including a Welcome Pack, getting you quickly assimilated to London life. Being close to Victoria station, you will be in easy reach of much of the South-East of England.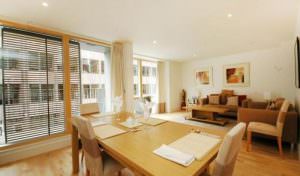 10.  Docklands
Docklands is a unique area of London, situated on the Isle of Dogs, a small promontory caused by the curve of the Thames. Once the London docks, this area has been completely rejuvenated over recent years and is now home to many multinational corporations. It is also close to both the O2 Dome, and the Excel Centre, where many trade shows and exhibitions take place. We recommend a Docklands serviced apartment stay at the Lincoln Plaza. There is a huge range of choice here, including 3 bedroom apartments should your family be included on your London business trip. The apartments are smart, comfortable and functional, containing everything you will need for an executive, or family, stay.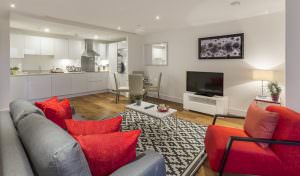 These ten apartments are just a small sample of the corporate and executive offerings London Serviced Apartments have available throughout London. You can search our property listings by London area, so be sure to choose the right apartment for your business needs.