So you fancy a trip to London or have already decided to book one of our London apartments? here are some things to do in London that we have carefully picked out for you!  We hope you like them! 1. St Paul's Cathedral is a must along with a visit to its Whispering Gallery!  This beautiful historical building is a marvel itself.  It is both beautiful and steeped in history including the burial place of past public figures and once you are spent on learning its history you can climb the 259 steps up the dome to The Whispering Gallery where you can hear someone 107ft away through the wall! It is best in the morning before lots of tourists arrive and drown you out but well worth it.  There is also a cracking view of London from the top!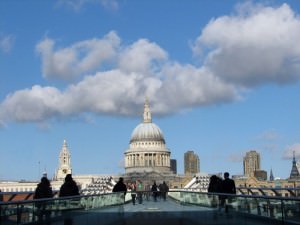 2. The Changing of the Guards is something definitely worth seeing at either BuckinghamPalace or St James Palace. It starts shortly after 11am so if you want a good view at the railings or Queen Victoria memorial then be there for at least 10am.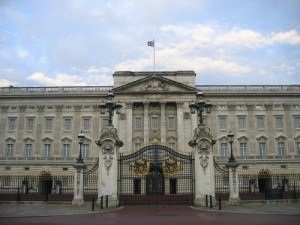 3. See a concert/ exhibition at the 02 Arena because this venue is world class.  The sound this venue ruminates is awesome and there are a choice of big stars and great exhibitions to choose from such as The British Music Experience currently showing.   If you are brave enough you can climb the outside of the dome to get a great view of the city and an adrenaline rush!  There are also lots of restaurants so you won't go hungry and a large cinema! 4. See a show in the West End.  It is well worth a visit to London's West End when staying in any of our London apartments because this is a very well recognized and respected theatre district throughout the world and is home to some of the most entertaining shows such as Wicked, We will Rock You and Billy Elliot among many others. A must for a London visit just as a Broadway show is in NYC. 5. Go shopping!  Shopping is a must when staying in any London apartments! London has so many different shopping areas so there will be something that tickles you particular fancy wherever you go.  From the buzz of famous Oxford Street and Regent Street home to many well known names to the luxury of Kensington, Chelsea, Mayfair and Knightsbridge which of course is home to world famous Harrods Department Store in which is a must visit!  We have lots of London apartments in these areas!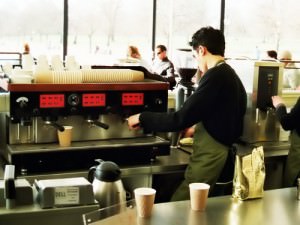 6. Go on a sight seeing bus tour.  What better way to see all the key London attractions than sitting on a Double Decker bus that explains everything you are seeing but in a much shorter time than you could do yourself.  The tour guides are knowledgeable and you can hop on hop off to visit particular attractions you want to see more of. 7. Visit a market.  London is full of markets and this is a great way to see the vibrancy and experience the multicultural feel of the city.  There are a vast range from the quirky bohemian Camden Market, an area lived in by many musicians to Brick lane market which is in an area full of art and great Indian restaurants to the more upmarket Spitalfields which is a short walk from Brick Lane to Covent Garden surrounded by classy shops and complete with many hand made crafts. 8. Take a boat Trip to Westminster.  After seeing the sights of Greenwich, you can treat yourself to a boat ride down the Thames River where you can take in the skyscrapers of CanaryWharf, TowerBridge, St Paul's Cathedral and Big Ben! There are lots of stylish London apartments in this area!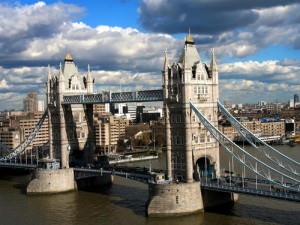 9. Afternoon tea at the Ritz.  This is not a cheap option at £42 per person and needs to be booked 12 weeks in advance but it is a great chance to get scrubbed up and take in the fine surroundings of this historical establishment famously frequented by the famous and wealthy in history whilst savouring the supreme decadent cakes and pastries! 10. Do a walking tour.  There are different types and the tour guides that have a great love and knowledge of the city and can be found near many London apartments and easily online!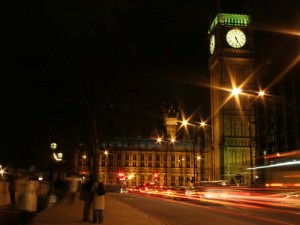 For London apartments near any of these attractions see our London Apartments here.