The same thing happens every year. You get all excited for summer to arrive, then before you know it the Autumn is here and you regret not having made more of the sunny weather. One of the best ways to take advantage of the summer is to spend your free time exploring some of the finest gardens the UK has to offer. Whether you're already in London for business, or you fancy a short stay to roam a selection of the city's best gardens, below you'll find a list of our 10 favourite green places in the capital of use. Although there are some more high profile areas to visit such as the RHS Chelsea Flower Show, we've compiled an assortment of less obvious choices frequented by fewer tourists so that some genuine peace and tranquillity can be found during your afternoon stroll: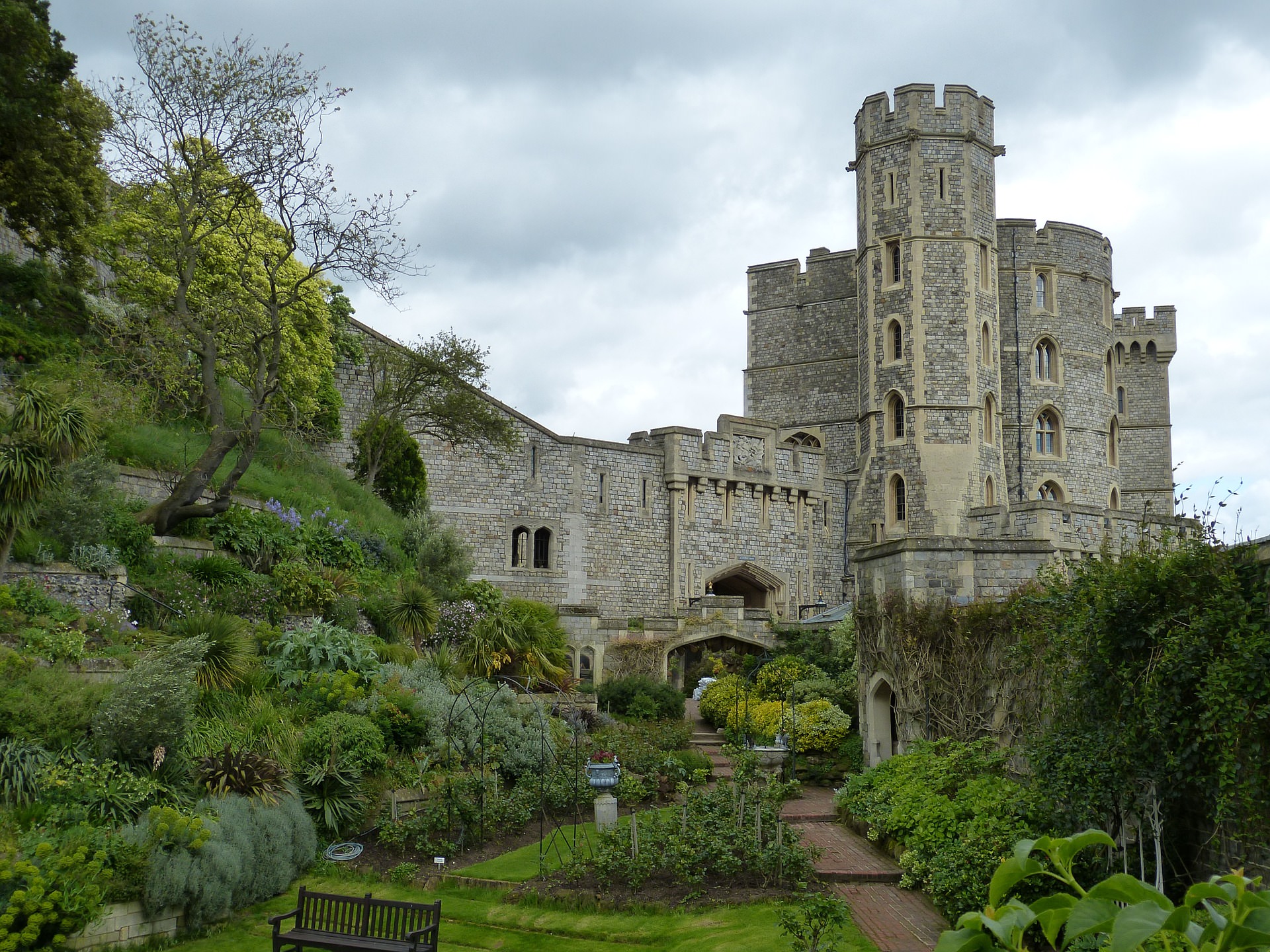 The Barbican Conservatory
One for the weekend crowd, the Barbican Conservatory is only open on Sundays. Ideal for winding down after a busy week of work and play, you can explore the scenery alone, or with a tour guide. Once you're done walking around you can enjoy some afternoon tea and reflect on the lazy Sunday experience of having found tranquillity among the 2,000 species of tropical plants and trees, and exotic fish. Only topped by Kew in scale, The Barbican Conservatory is the second largest conservatory in London.
Barnsbury Wood, Islington
If you fancy seeing a long tailed tit, a lesser stag beetle, a sixteen spot ladybird or even just a common toad, then a short walk at Barnsbury Wood is an ideal afternoon haunt. The smallest nature reserve in London, the area was originally a garden serving the surrounding houses in the 1840s. Abandoned to nature, it now makes for some remarkable, if small, woodland. Normally only open to the public on Tuesdays between 2pm and 4pm, from July to September you can also visit on Saturdays during the same hours of day.
Buckingham Palace Garden
Open to visitors of the State Rooms, you'll find a new exit 500 yards away at Grosvenor Place which encourages a stroll along the south of the gardens. After relaxing in a seated area, you can follow a path which takes you to some trees planted by various monarchs and a 19th century lake. Although a bit pricy, a walk in the Buckingham Palace Garden does afford opportunities to chat with gardeners and experience some of the country's most exquisite greenery.
Chiswick House Gardens
One of Britain's greatest historic marvels, the gardens at Chiswick House easily equal the rest of the estate in both magnitude and opulence. Temples, statues, obelisks, an Oriental Plane walk, rows of superb trees and a lake that winds through the grounds make it one of the finest places in the world to spend an afternoon. Created by Lord Burlington and William Kent, be sure to keep an eye out for glorious items hidden amongst the trees.
Hampton Court Palace Gardens
Once home to Tudor king Henry VIII, even beyond the historical concern, Hampton Court Palace Gardens are a worthy site of interest. Surrounding the majestic palace are the Fountain Garden, the restored 60 acre Riverside Gardens, the Wilderness Garden, amazingly displayed bedding plants and a thyme and lavender knot garden. As though all that wasn't going to keep you busy enough there is also the famous 1,350 square metre maze to get lost in, and the world's oldest vine to gawk at in amazement, which is still providing grapes to this day.
Highbury Stadium Square
A redeveloped football pitch surrounded by stylish modern buildings may not be everyone's idea of an idyllic scenic stroll, but for those with a love of incorporating greenery into metropolitan areas this beautiful garden is a must see. Along with the art deco façade of the old Arsenal ground on Avenell Road, the 2 acres of transformed landscaped gardens offer an excellent setting for an afternoon of eye pleasing views.
Isabella Plantation, Richmond Park
Planted in the 1930s, and noted for its evergreen azaleas which frequent the edges of ponds and streams, the Isabella Plantation is one of London's most scenic natural looking gardens. Designated a Site of Special Scientific Interest, and having received funding from the Heritage Lottery and Big Lottery in recent years, the site is able to continue its commitment to running the gardens on organic principles. This means that you'll find native plants growing alongside more exotic imports, ensuring that birds and insects are provided with food and shelter by native nectar and berry-producing trees and shrubs. Rhododendrons, Camellias and a variety of other rare plants also inhabit the 40-acre woodland.
Keats House, Hampstead
It is not often when discussing popular gardens to visit that someone's actual front lawn is brought up, but Keats House is essentially just that. Having been the home of John Keats, famous for his early 19th century romantic prose, the poet lived at what is now known as 10 Keats Grove for two years. Primarily a museum, once you're done relaxing in the garden a stroll through the house itself is the perfect way to cool down after an afternoon of roaming in the sun. Only introduced to Great Britain in the 16th century, be sure to investigate the garden's stunning Black Mulberry tree, and see if it inspires the poet in you.
The Pergola, Hampstead
Popular with local artists, the Pergola offers some truly spectacular views of London from one of the more obscure parts of Hampstead Heath. Originally developed during the early part of the 20th century for Lord Leverhulme, the site went through some restoration in the 1990s to become the jaw-dropping scenic attraction it is today. Combining history, beautiful architecture and stunning foliage, it is easy at The Pergola to forget that you're actually at the heart of one of the world's busiest capital cities.
Thames Barrier Park
If 22 acres of lawns, uniquely contoured yew, May Green hedges and trees sound appealing to you, then Thames Barrier Park is definitely worth a visit. A green oasis at the centre of urban life, one of its most appealing features is the Green Dock. Carefully selected colourful flowers and shrubs reflect the Thames River, allowing you to appreciate the constantly changing shades and hues of the running water via the beauty of plant life. Thames Barrier Park is possibly one of the greatest proofs that a contemporary look garden can be just as awe-inspiring as any other London has to offer. As wonderful as exploring the best gardens London has to offer is, nothing really beats that feeling of taking your shoes off after a long, tiring day of walking around. You can give your feet the relaxing evening they've earned by treating them to a comfortable stay at one of our best-serviced apartments in London. The rest of your body will likely benefit from it too! Discover more about the area and start planning your trip around some of London's finest gardens by booking your apartment on +44(0)208 004 0007 or by filling in this booking form.