Want to experience London in a different way or want something a little out of the norm? Then we have some brilliant recommendations!
As a Gingerline Alumni member myself, I can safely say that during my time living in London, this was by far the most unusual and entertaining thing I've done – and I've done pretty much everything. First and foremost, those who attend a Gingerline event are instructed to keep the details of the event a secret! All I can tell you is the following:
You book an event date online. My ticket cost £55 for a 5 course 4-hour immersive dining experience in a surprise location (which was extremely well priced!)
You are told the event title, in my case it was 'Chambers of Flavours', and you're given instructions 'all weird and obscure of course'
Then on the day of the event, you receive a text one hour beforehand with step by step directions to the secret location. All locations are on the London Overground line (coloured orange on the TfL map, hence the name 'ginger line')
Then the fun begins…
They aren't the easiest tickets to get so the best way to get tickets is to sign up to their newsletter so you know when the next event is. If you can experience this, you will be talking about how good it was for years to come. I know I am!
Diners eat in the dark, served by blind waiters, from fish, meat and vegetarian surprise menus. The sound of eating in the dark may seem strange but by overpowering the sense of sight, a whole world of flavor is opened up.  You may even enjoy eating something which you would not have tried due to its appearance. Located in Clerkenwell it is just a few minutes' walk from The City so is in a brilliantly central area. There is a lit bar to enjoy cocktails before and after.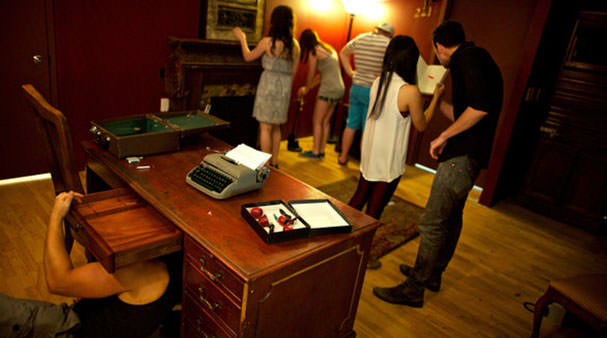 Escapes Rooms is exactly how it sounds. You and whoever you're with have to work together to figure out hidden puzzles to escape from a themed locked room within an hour. Could you handle the pressure? Do you think you could do it? This is ideal for both guests visiting London for a fun break or business guests in London for a business trip looking to have fun.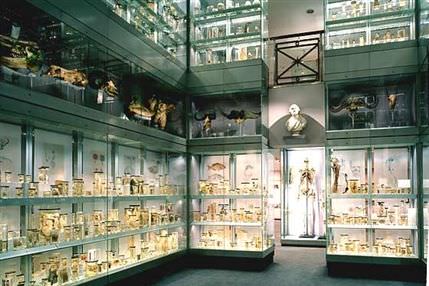 Do you appreciate science? I mean, do you like looking at jars full of weird body parts? Well if so; a trip to The Huntarian Museum is a must! London has always been a pioneering city in science and medicine and you can see the advancements that have been made through learning.  There are loads of exhibitions and events to attend so check what's on first.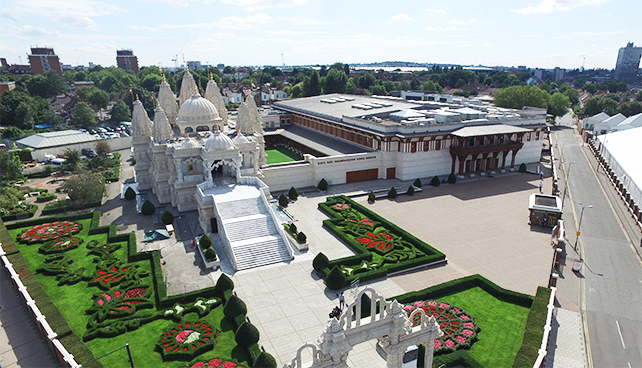 London is a city of so many cultures – and that's why we love it so much! Why not enjoy the serenity of this Europe's first Hindu temple! Feast your eyes on the stunning architecture, enjoy the atmosphere and experience the spirituality of the place.