Staybridge Suites Vauxhall I visited the newly opened Staybridge Vauxhall and it is a stunningly modern space with all the comforts of home. It is placed a few minutes walk from Vauxhall Station and is within walking distance of Westminster so I found it easily. Upon entering the staff are wonderful and I look towards a vast lounge area that just calls for one to sit down and read one of the newspapers. Beyond some glass I can see an area perfect for doing some work.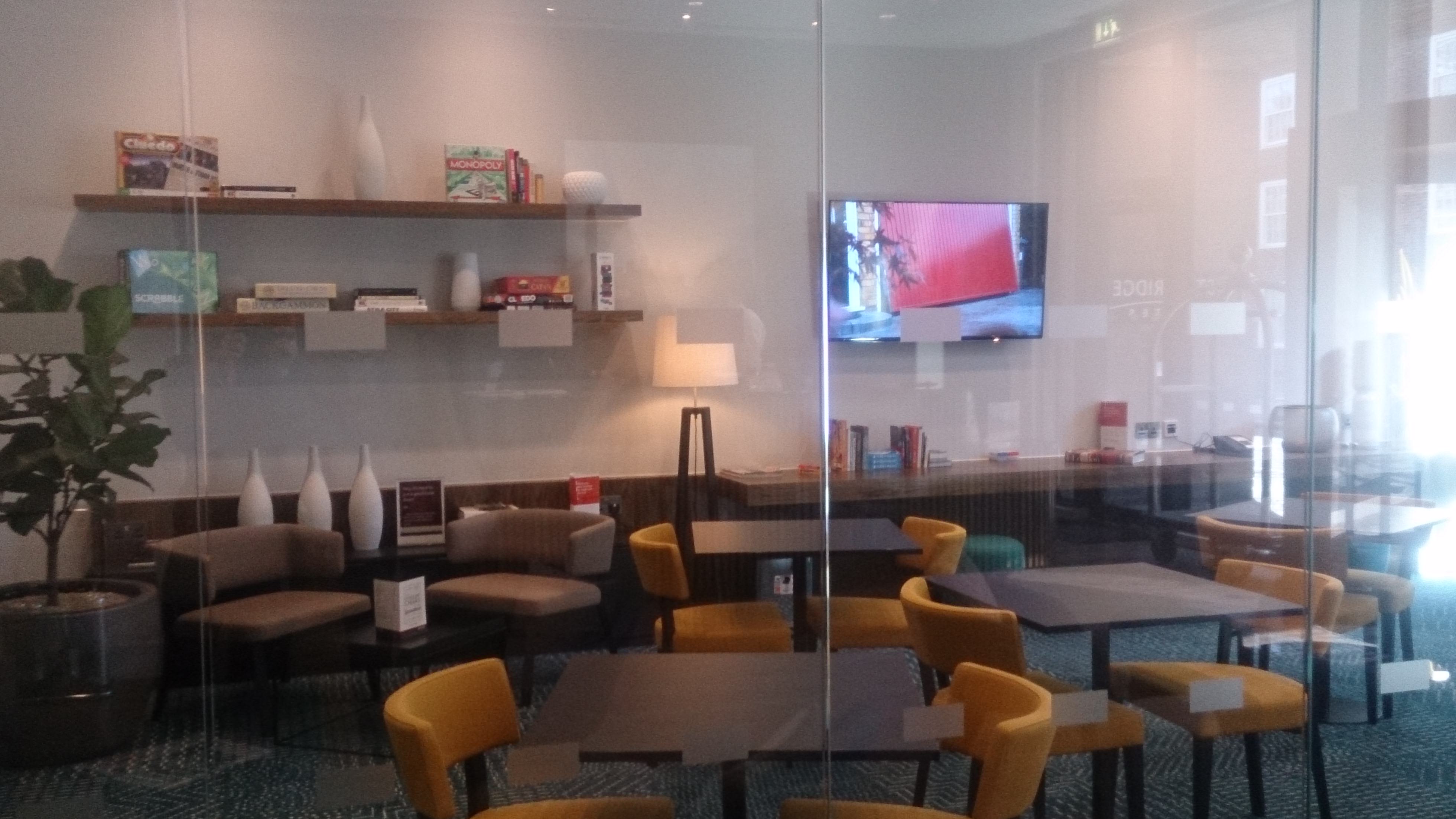 The Pantry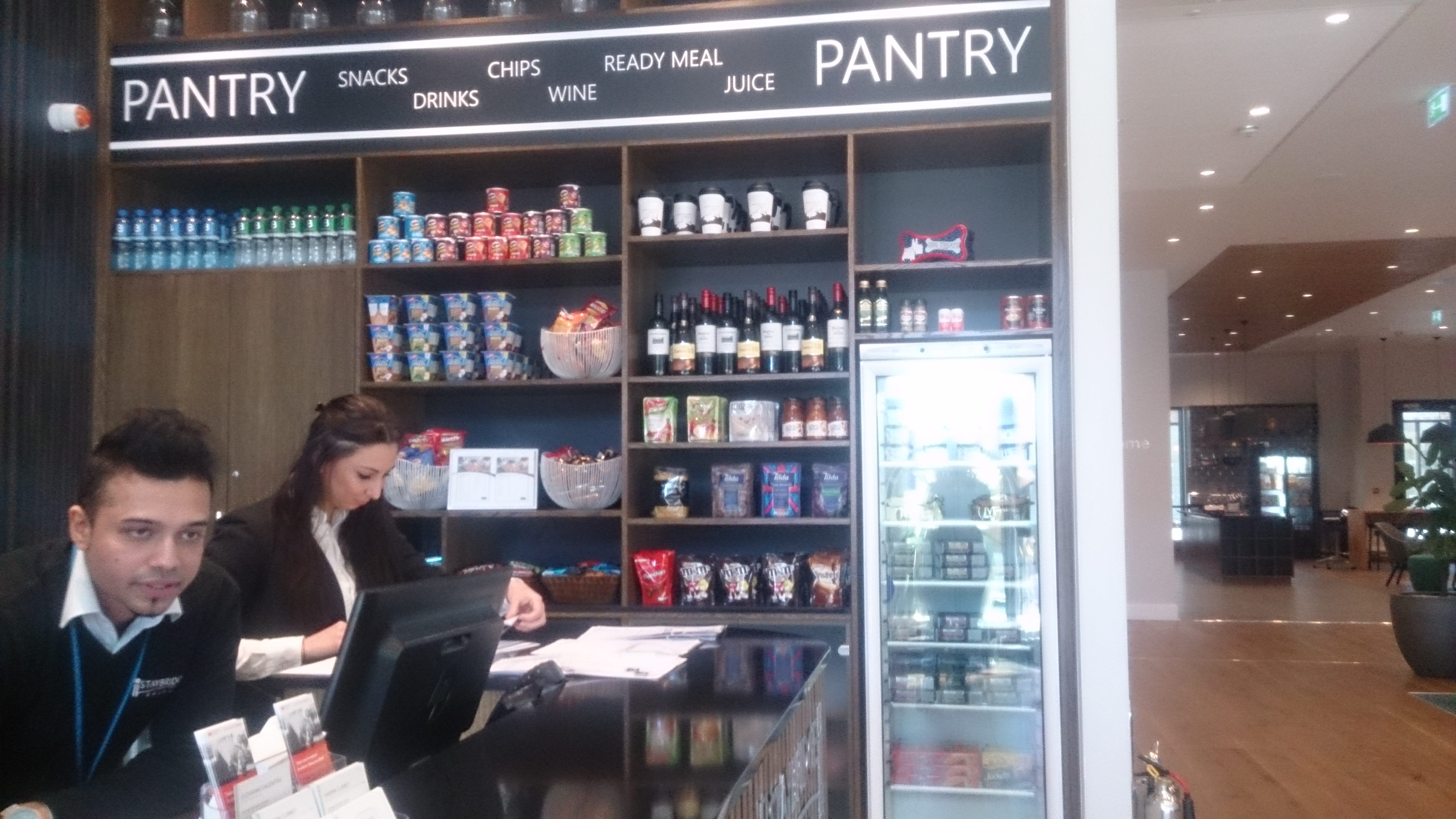 Right at the front desk sits the pantry which is equipped with essentials from food to cook in your apartment to seasonings and toothpaste. Plus I am showed a bar, which for many of us after a long day is a welcome treat. The Hub Kitchen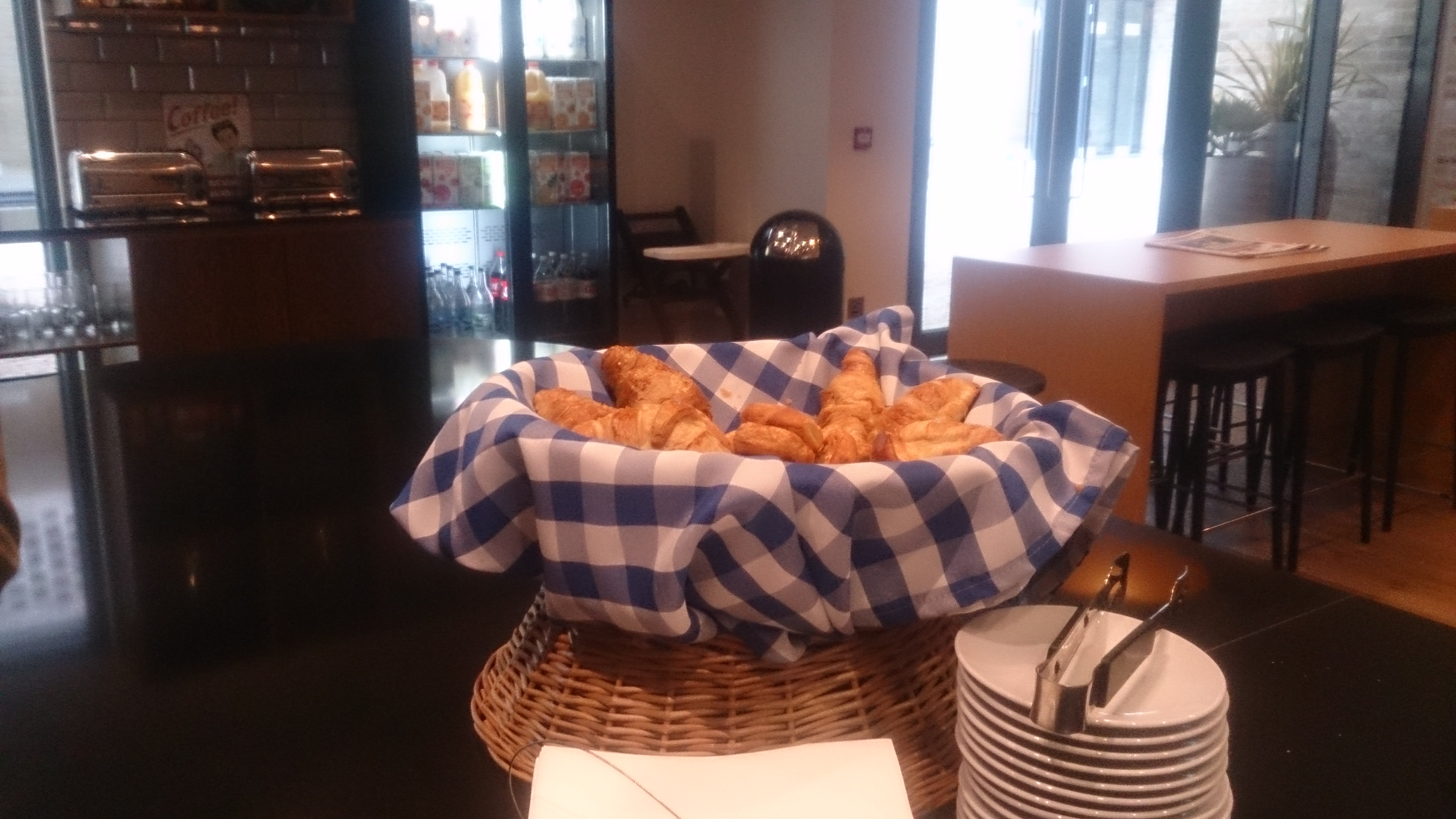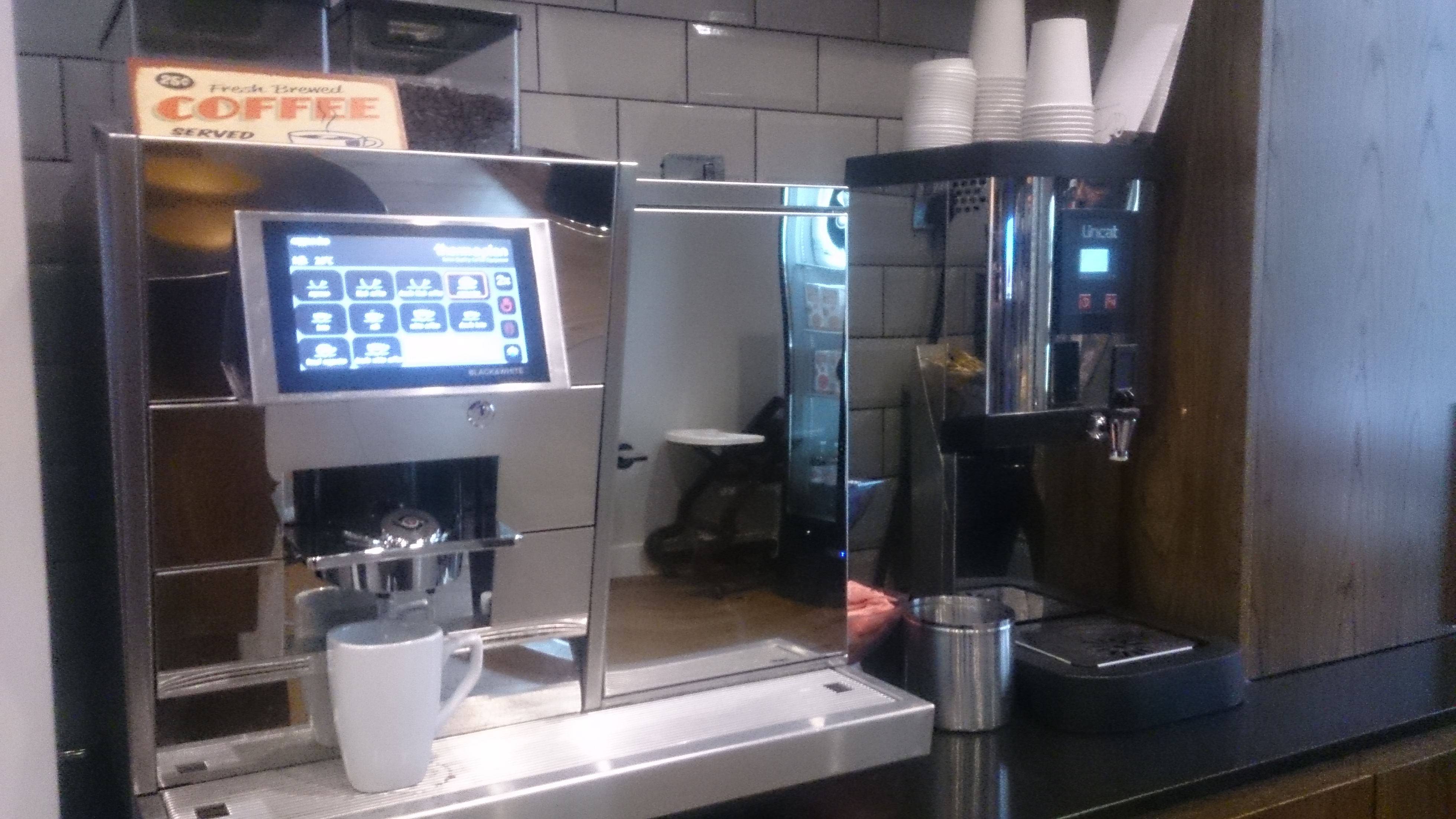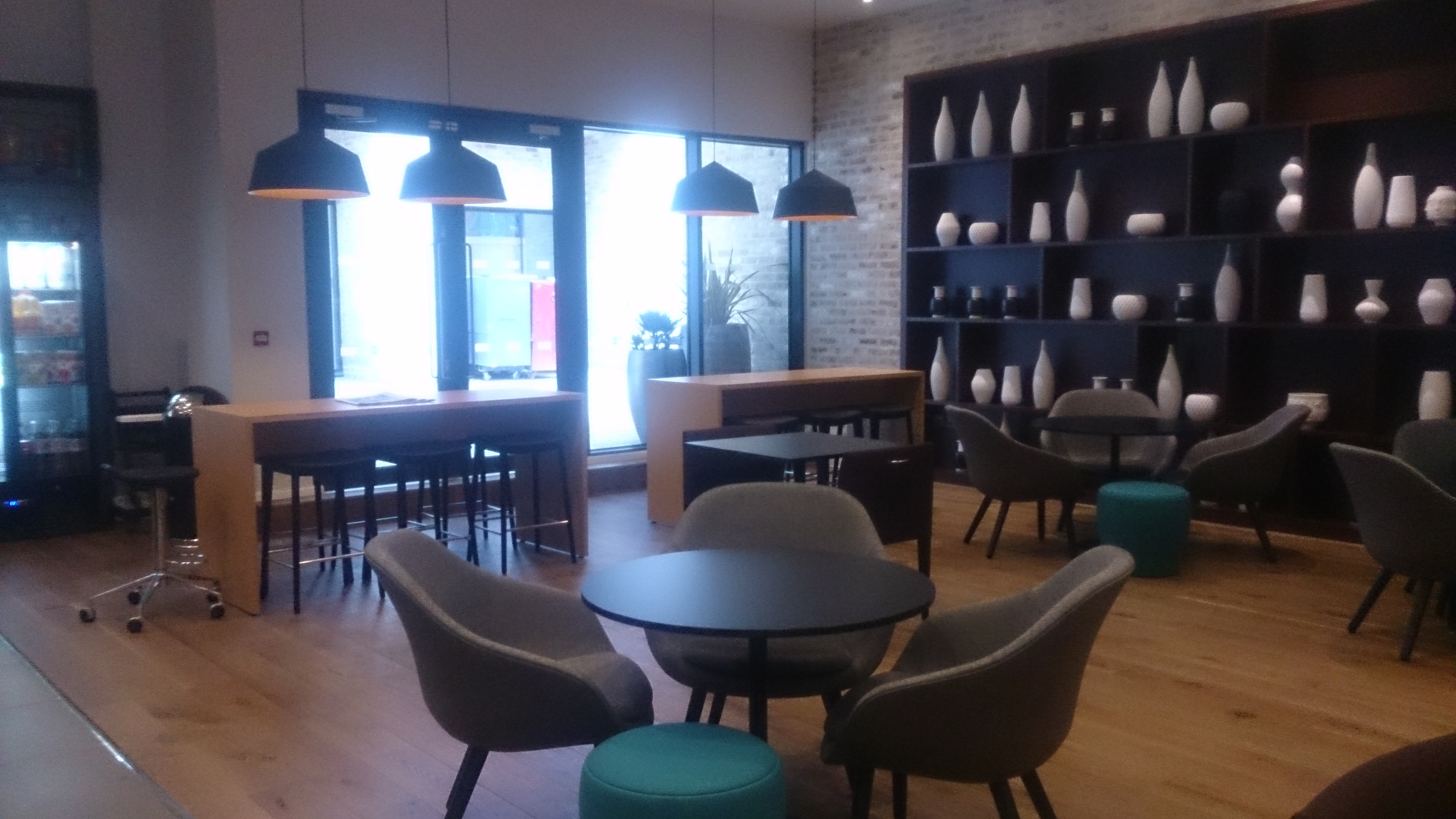 Everything is state of the art in the hub kitchen. There is a café style coffee machine available 24 hours and daily croissants.  The area around the hub kitchen offers the perfect place to have a snack and drink or hold a meeting. The unique fun of the 'evening socials' which offers free drinks and snacks shows just how relaxed the atmosphere is. Each week there is a different theme and the food reflects this, such as Mexican week and Italian week. So if you are staying for an extended period of time, the evening socials are always interesting. Waggers The Hotel Dog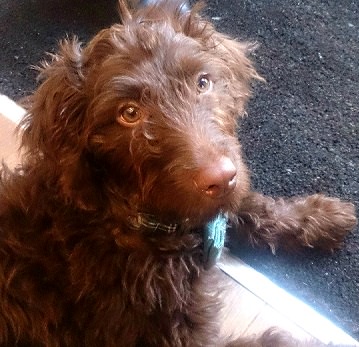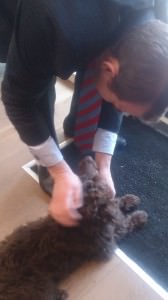 In the lounge sits a cute little dog basket.  At first you think it is some avant garde design but then discover that this little bed has an owner.  His name is Waggers and he is a six month old labradoodle puppy.  He likes Staybridge Suites Vauxhall so much that he is a permanent resident and part of the team. He is a delightful little puppy, who is there to put a smile on your face but doesn't get in the way.  He is a quirky and welcome addition to this innovative Vauxhall serviced apartment complex.  Even his breed is unusual. The Apartments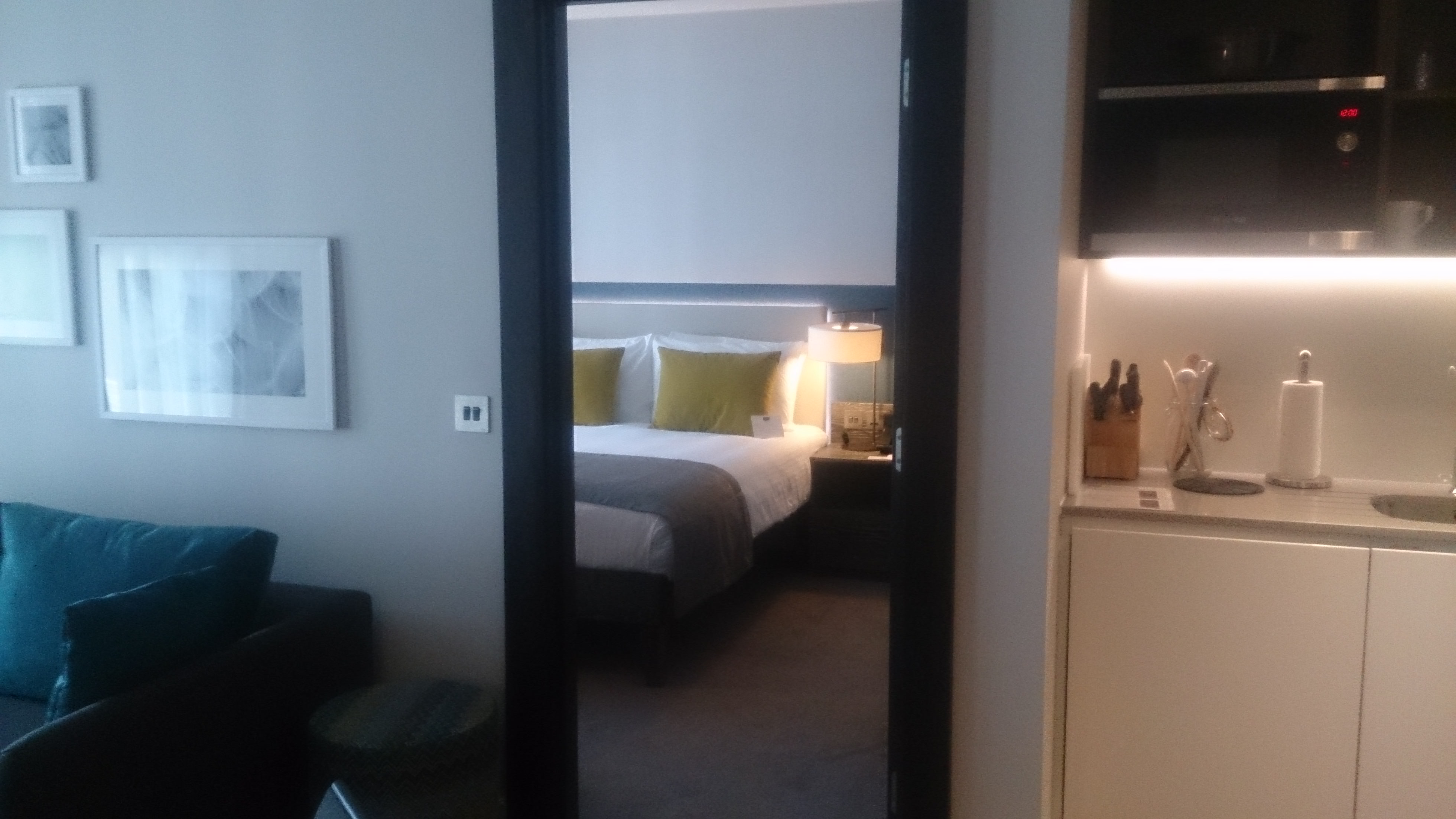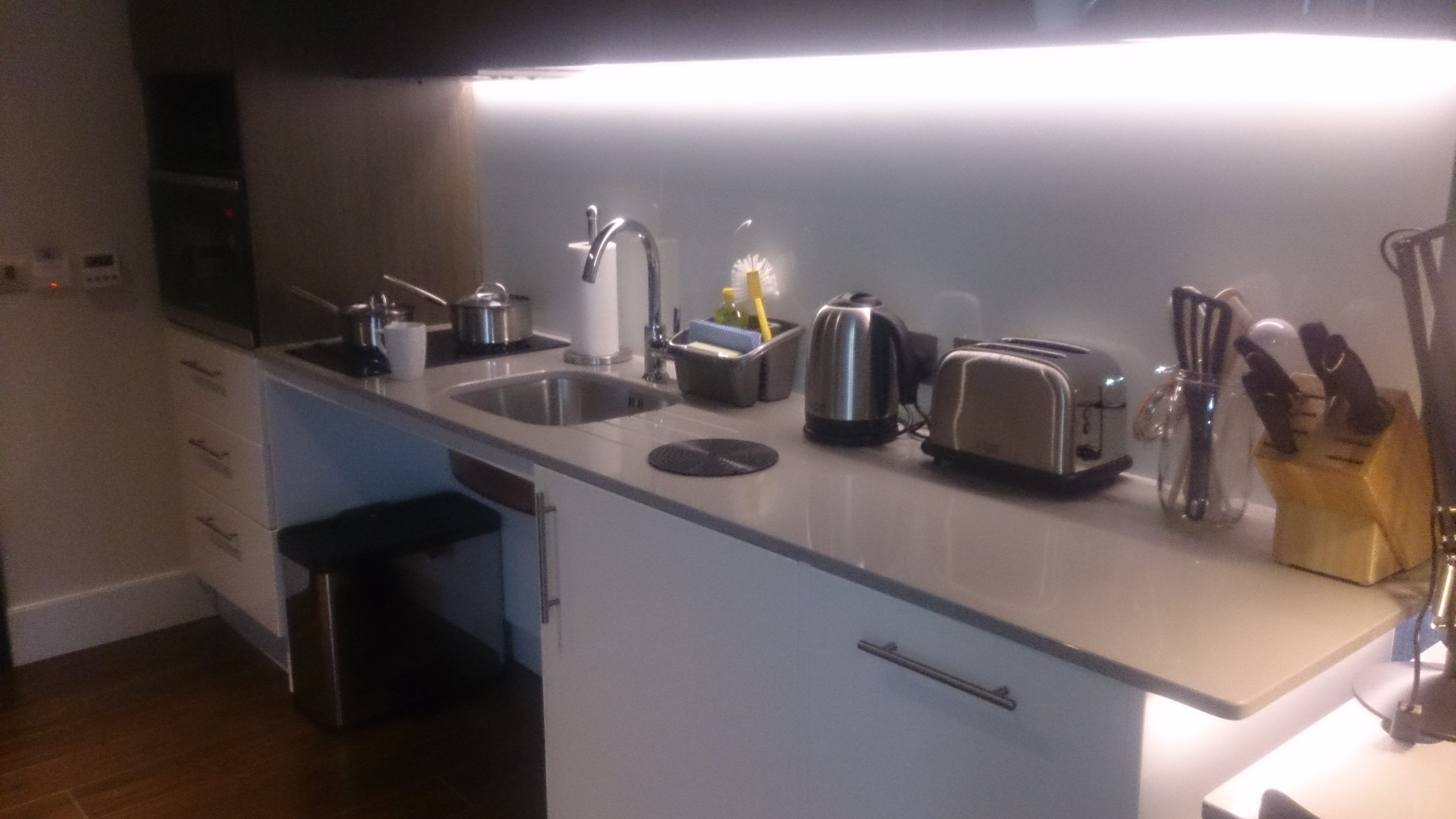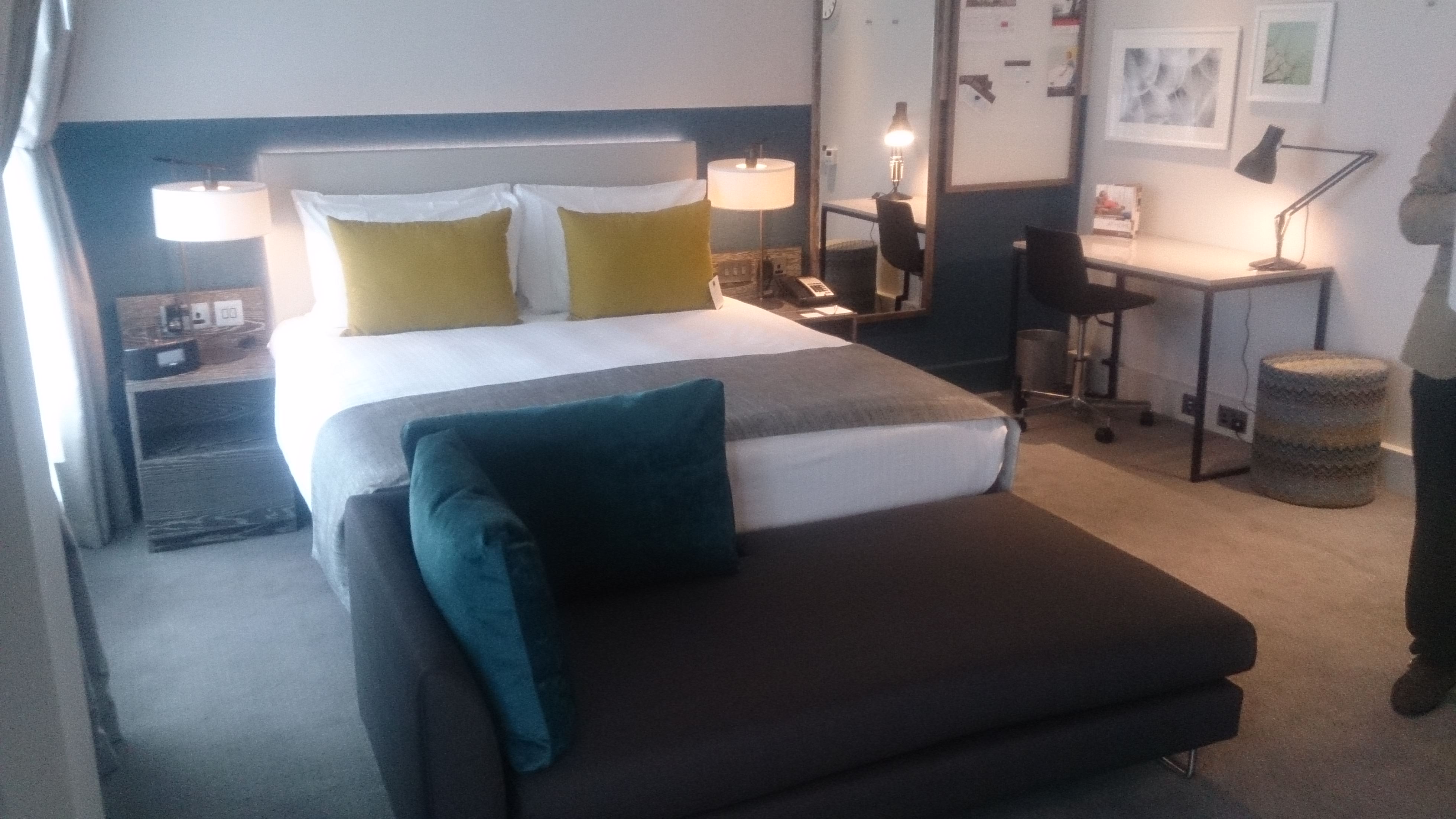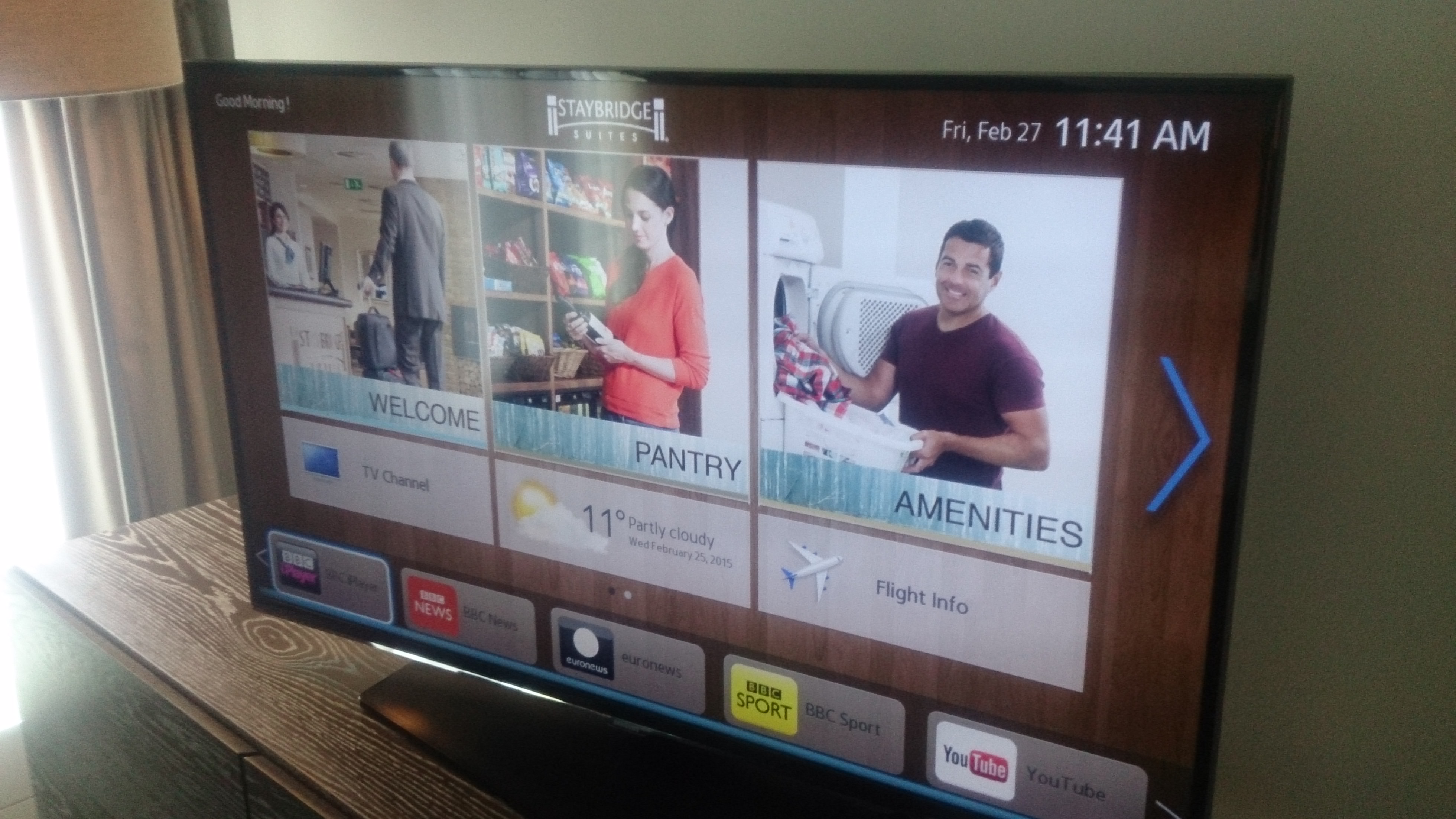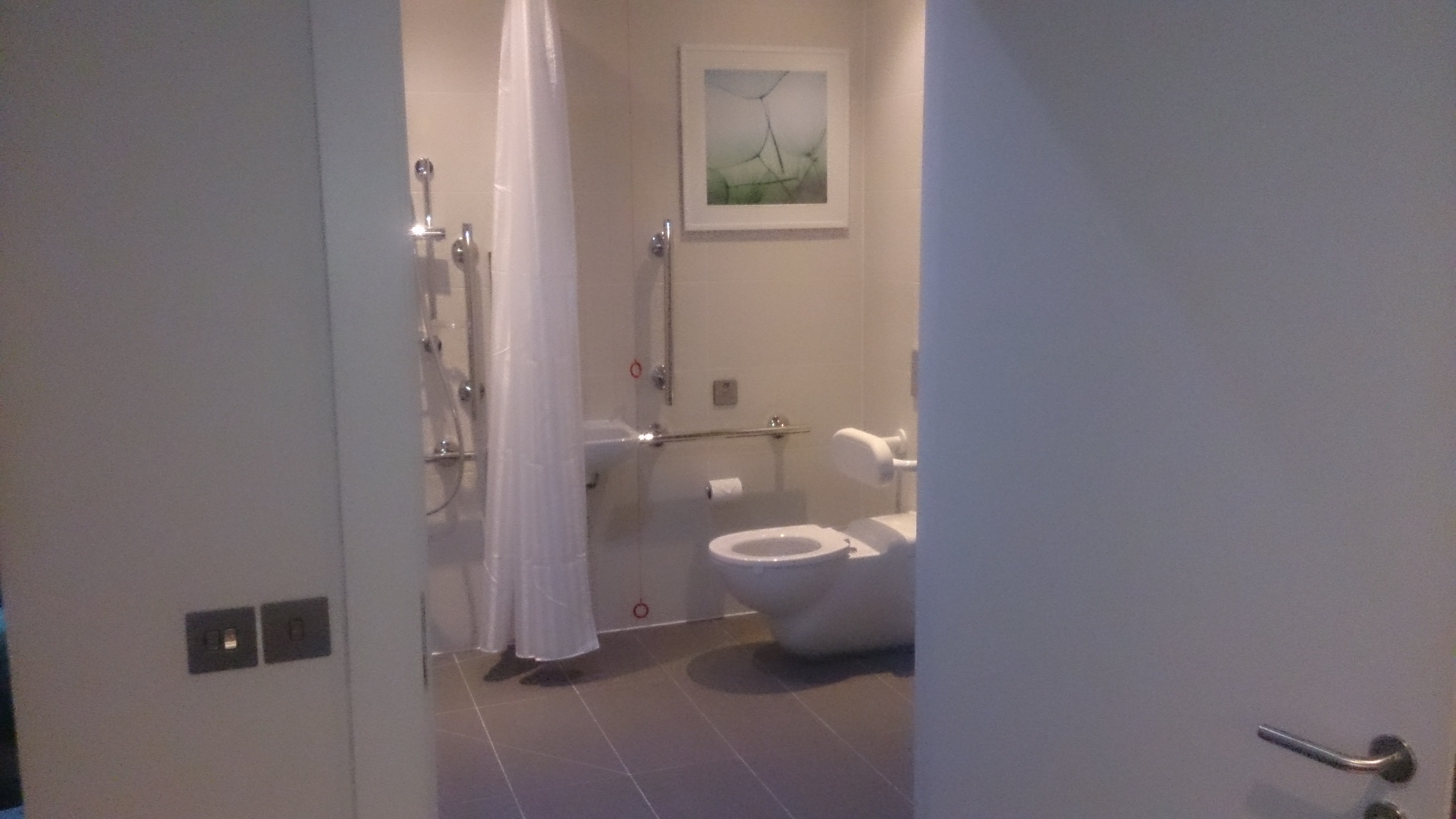 Each apartment has been designed and decorated with the highest of quality features.  All include a very sleek digital TV and music docking system suitable for iphones and other phone connectivity.  There is a place to eat, work and a small sofa for use.  The kitchen has everything you need to prepare dinner and eat it in privacy after a long day. Some of the rooms are accessible rooms that can connect to another apartment for additional guests. There is also lift access so this building is very accessible. Additional Features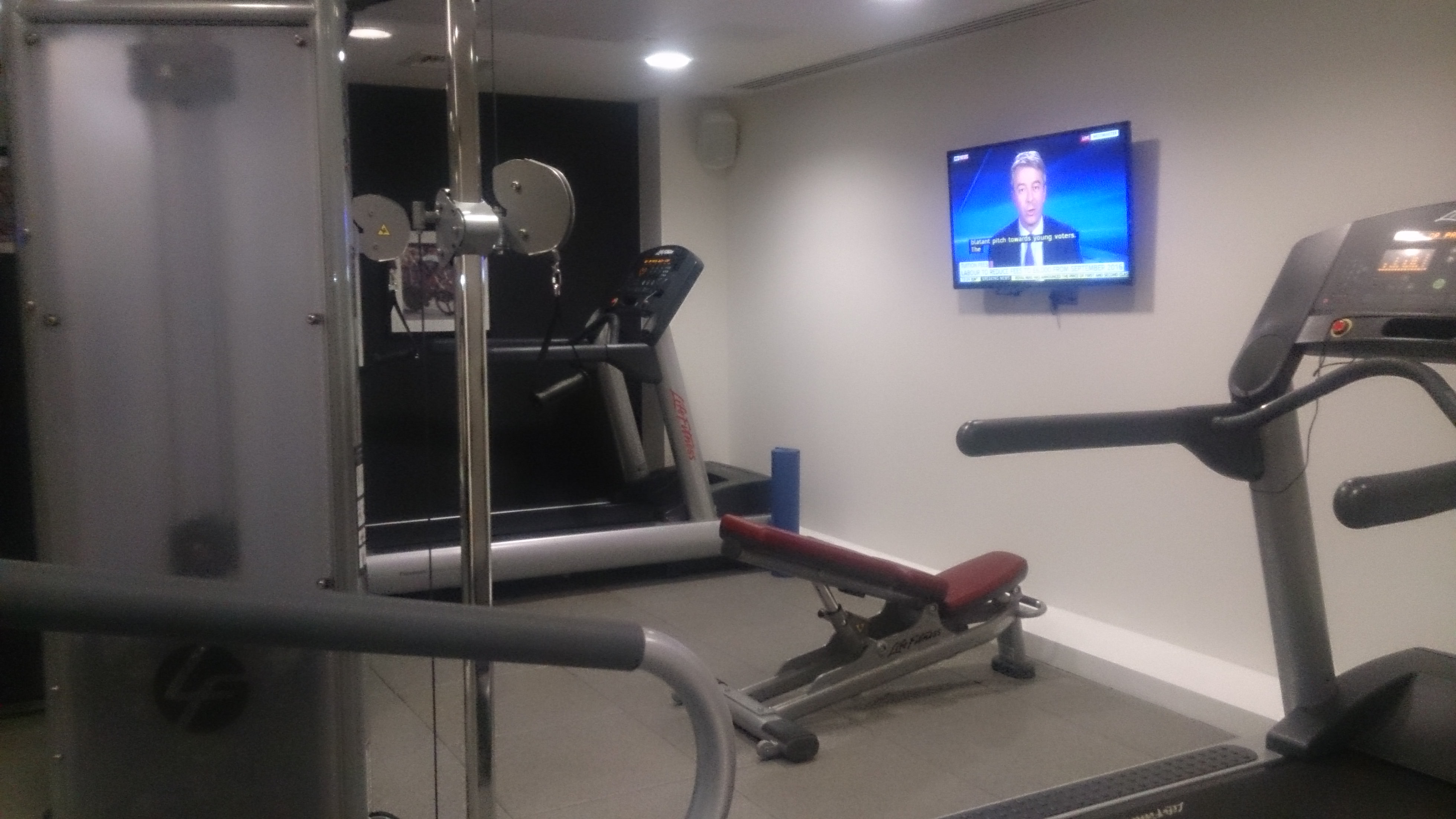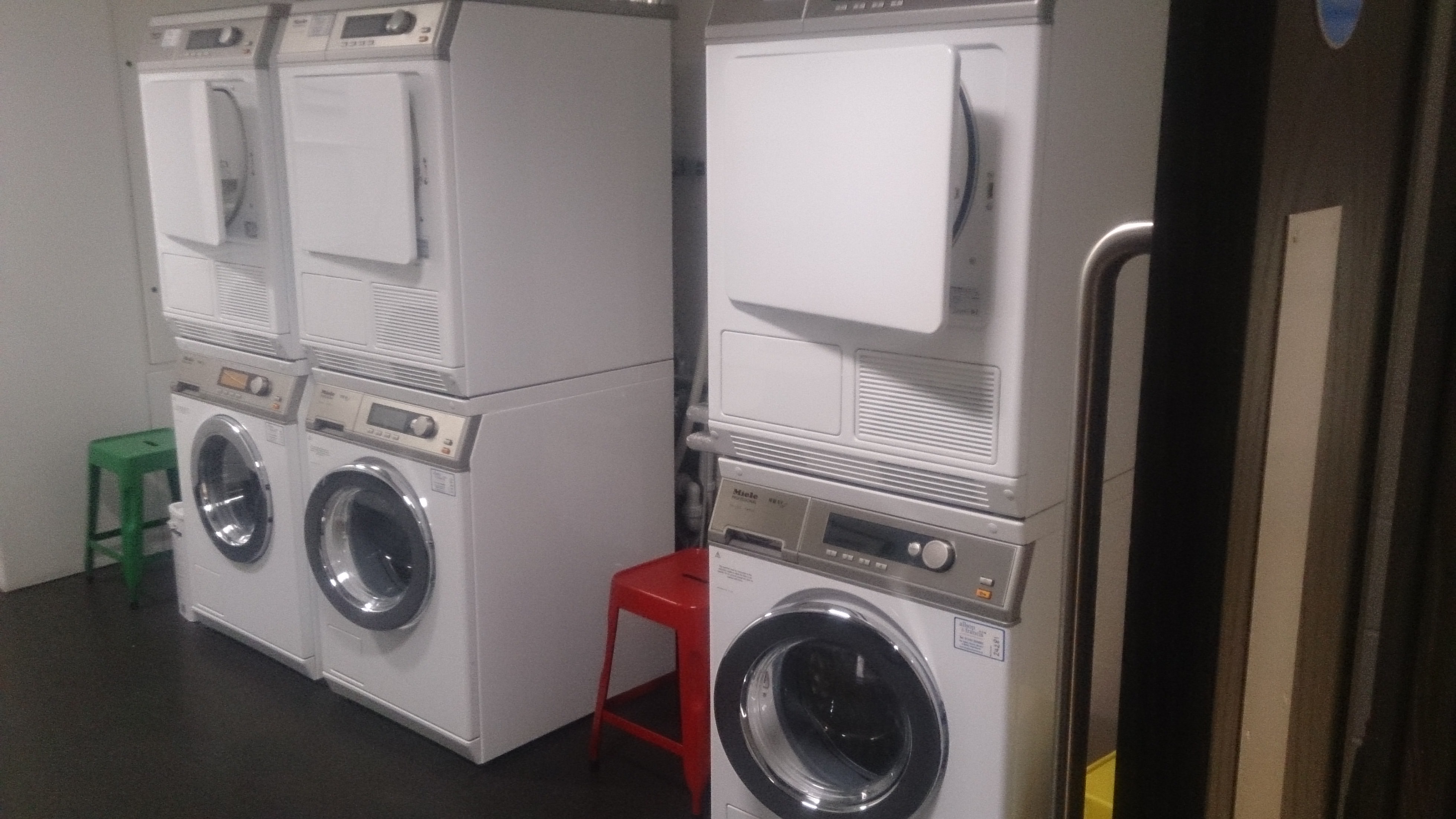 There is a laundry room with fast speed industrial style washing machines and dryers because lets face it; no one wants to hang around doing washing.  Of course there is a laundry service for those of you who don't like doing washing at all.  There is a room with huge personal storage cupboards and a gym onsite. After viewing this building, it is obvious that these apartments are a smart choice for those on business especially extended stays because these modern equipped apartments offer just the right amount of privacy and social interaction in a well connected location. Book Staybridge Suites Vauxhall with us for preferred corporate rates.