If you're planning a trip to London you'll want to experience the luxurious side of life. Yet London seems enormous to the inexperienced, and there are so many different areas. Where is best to choose for a luxury stay? We take you through the main luxury areas of London, explain why they are so, and point you in the direction of luxury London serviced apartments in those areas which would be ideal.
Where are the most luxurious areas of London?
The majority of the luxurious areas of London are located in the centre and to the west. Whilst there are a myriad of luxurious corners of London, the main ones are: Mayfair; Kensington (and South Kensington); Knightsbridge; Westminster; Bloomsbury; Belgravia, and; Chelsea.
Mayfair
Mayfair, as known from the Monopoly board game, is one of the most exclusive areas of London. It's right in the heart of the capital and is edged by both Green Park and Hyde Park and it is home to many wealthy individuals. In Mayfair you will find the Ritz Hotel along with the Dorchester and Claridges – all worthy of a visit for a luxurious afternoon tea. For formal dining, Mayfair is where you will find Le Gavroche, the first UK restaurant to receive two Michelin stars. Mayfair is peppered with exclusive shopping experiences, indeed it is home to Cartier and the Burlington Arcade where you will find numerous designer brands. Luxury serviced apartments in Mayfair are multiple. Examples include Albermarle Elegance Two and Mayfair Residence Townhouse.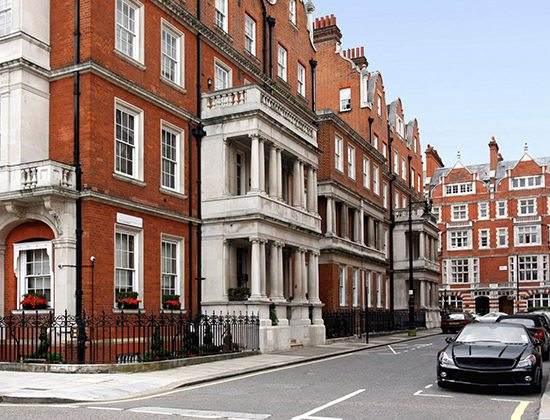 Kensington
Kensington and South Kensington are perhaps two of the better known luxury areas of London, maybe because they are home to some of the world's finest museums and because of their royal fame. It's not unusual to spot celebrities here. Indeed High Street Kensington is where the serious shoppers come. However, you'll also notice that there are a large number of upmarket residential streets in this area. In Kensington you will also find the Serpentine Gallery, Albert Memorial, the V&A Museum, Science Museum, Natural History Museum, and Speke's Monument. We also shouldn't forget that the Royal Albert Hall is in Kensington and here you can marvel at incredible performances. Of course, Kensington Palace is here too. Luxury London apartments in Kensington and South Kensington include Kensington Oak and Phillimore Style Townhouse.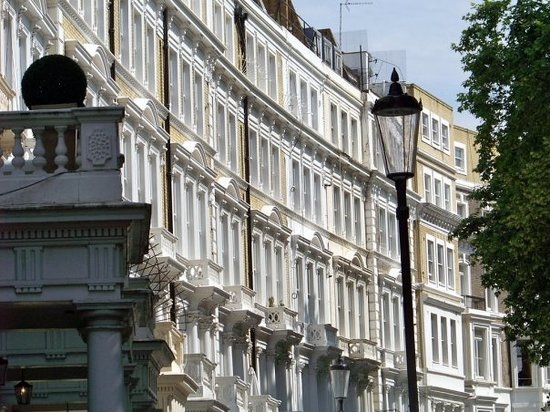 Knightsbridge
Another famous and popular area of London for those seeking exclusivity is Knightsbridge. Again, right in the heart of London, Knightsbridge is perhaps most famous for being home to Harrods. However, shopping in Knightsbridge is definitely not limited to Harrods alone. You'll also find Harvey Nichols as well as a vast number of luxury brand stores. On the doorstep of Knightsbridge is Hyde Park. Here you can play where the families of the wealthy play. Indeed, you may look around yourself and see wealthy children and their nannies having, what to them, is a very ordinary day at the park. Knightsbridge is dotted with luxury accommodation such as Cadogan Exclusive One and Basils.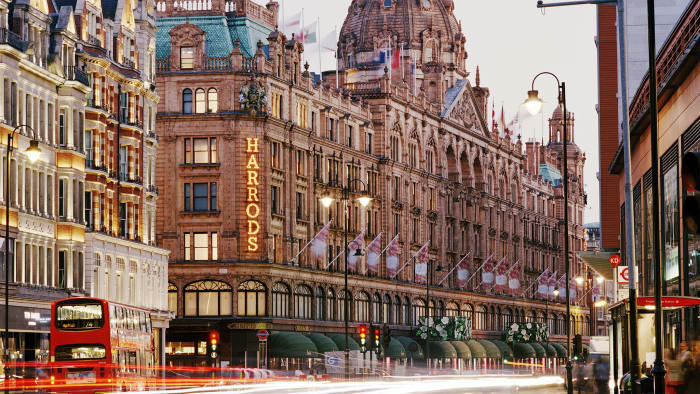 Westminster
Westminster is the political heart of London and as such brings with it a sense of exclusivity and nudging up against power. This area is crammed full of historic landmarks and iconic buildings. Here you'll find not only the Houses of Parliament but also Big Ben and Buckingham Palace. It's an ideal place to see how London is entwined with the River Thames. Westminster is also an ideal base for exploring other areas in London. Luxury London apartments are plentiful here, such as Regency Street and St George's Square X.
Bloomsbury
Another central London area famed for its luxury and exclusive status is Bloomsbury. However, you could argue that Bloomsbury is more understated in its exclusivity than some of the other more prominent wealthy London areas. Made famous because of its literary heart, Bloomsbury is a haven for intellectuals and the creative arts. Both the University of London and the Royal Academy of Dramatic Arts (RADA) are found here. Bloomsbury is also home to the British Museum as well as a plethora of bookshops. There are also plenty of small green spaces where you can relax with one of your purchases! There are plenty of luxury accommodation options in Bloomsbury including Bloomsbury Serviced Apartments and Bloomsbury Terrace.
Belgravia
Belgravia is thought to be one of the most expensive and wealthiest areas in the world. It is littered with foreign embassies and between these are iconic townhouses standing proud. Indeed, it's in many of these townhouses that you'll find the most luxurious accommodation in London. Belgravia is mostly a residential area. Yet in Belgravia you are within very close reach of Knightsbridge, Westminster and Chelsea. You will also discover that an exclusive stay in London isn't complete without some time spent in Belgrave Square Garden soaking up the ambience. Belgravia is a very central and exclusive area to stay in London and properties include Eccleston Street III and Barnabus Elegance Townhouse.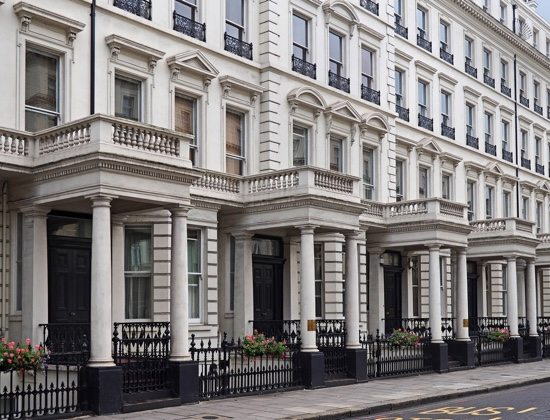 Chelsea
Chelsea is another affluent area of London, again focusing more on the residential side. Whilst slightly to the west of central London it is within easy reach of most of the city. Chelsea is the chic place to be. Here you'll find unrivalled shopping opportunities around Sloane Square and King's Road. You can listen to the finest music at Cadogan Hall, home to the Royal Philharmonic Orchestra. You can dine at Gordon Ramsay's or go clubbing at Raffles or JuJu. Of course, Chelsea is also home to the annual RHS Chelsea Flower Show. There is no shortage of places to stay in Chelsea and two such options are Ormande Gate IV and Markham Style One.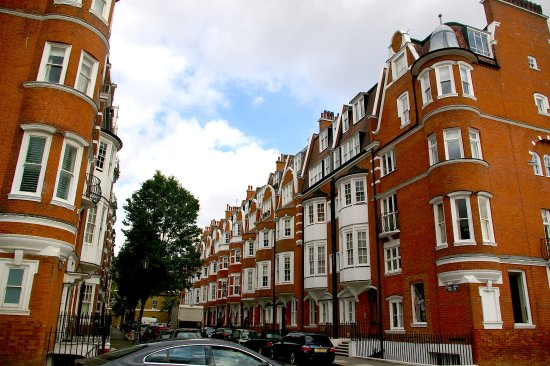 Browse our collection of luxury serviced apartments in London and discover for yourself which area you'd like to stay in.