We can't guarantee that the sun will be shining for the entirety of the summer in London, but what we can promise is that come rain or shine, there will always be plenty to do during your stay. The months of June, July, August and September are a hotbed of activity in the capital, and so to help you decide on what to do with your time we have selected our 20 favourite happenings of 2018 worth checking out. Many of these events will already be selling out fast, so in order to avoid disappointment we recommend booking your tickets and accommodation as early as possible.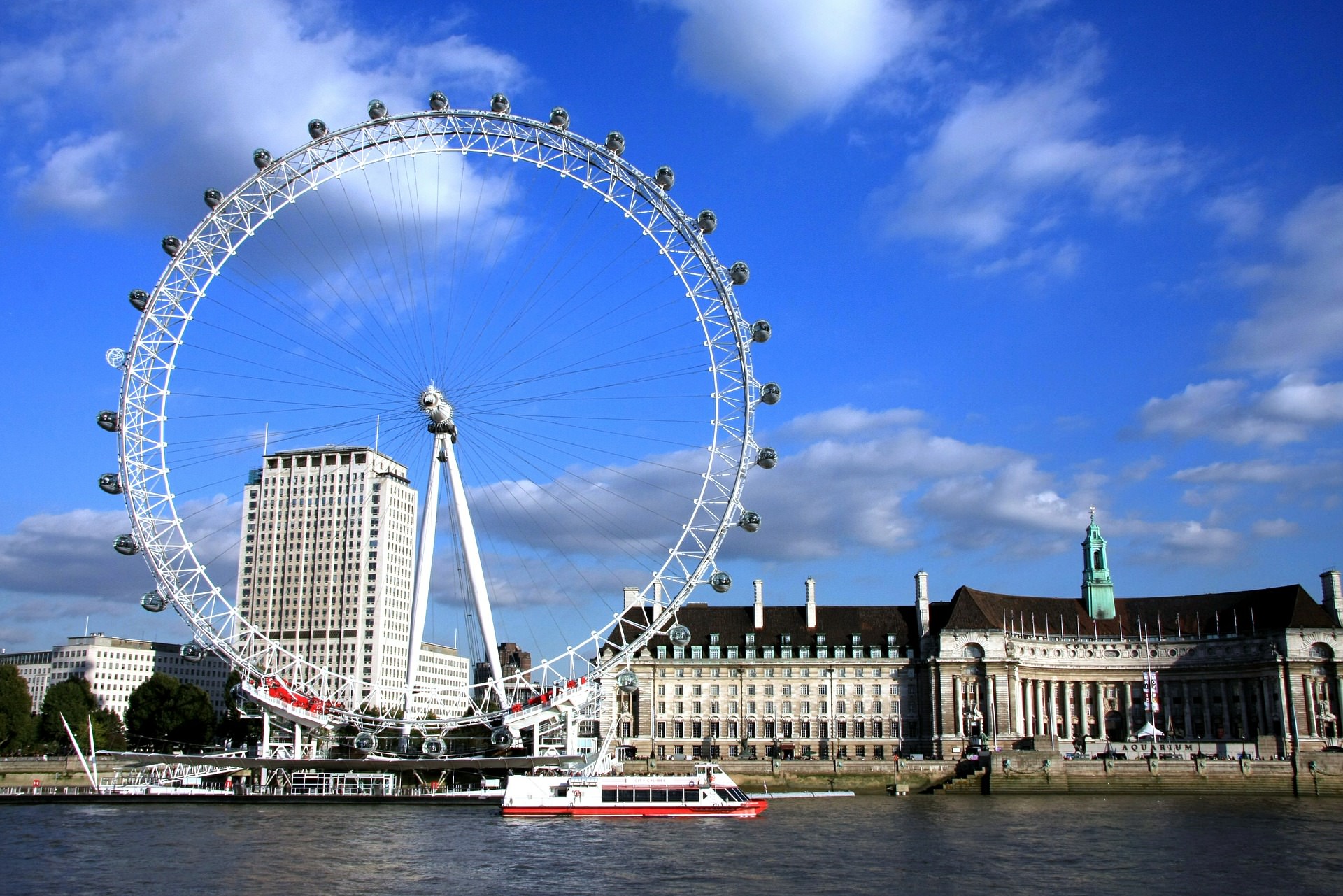 Neverland London
Only open during the relatively warmer climate season is Neverland London, Fulham's first Thameside beach. If dining under a canopy of flowers and basking out in the sun on a deckchair sounds appealing to you, then we highly recommend you pay them a visit.
100% Vegan Menu: The Perception at W
To the delight of many food lovers British Chef, Ravinder Bhogal is currently offering a 100% vegan menu at W in Leicester Square. With dining experiences that should please vegans and omnivores alike, the menu sadly comes to an end on June 30th.
London Nights
Ranging from the late 19th century to the present and drawing from an extensive collection of loaned works fusing conceptual photography, film, documentary and portraiture, the Museum of London's London Nights exhibition reveals what the city looks like after dark. From May 11th to November 11th you can it see for yourself.
The Future Starts Here
By displaying a hundred objects The V&A in Brompton are hosting an exhibition dedicated to the possibilities of what is to come. From May 12th to November 4th you can take a sneaky peak at what the future might hold with an emphasis on artificial intelligence, smart appliances and even satellites. Why not start your summer with The Future Starts Here.
The Return Of The Past: Postmodernism In British Architecture
Exploring the early 'radical moment' of postmodern British architecture, The Return Of The Past: Postmodernism In British Architecture is possibly the best postmodernism in British architecture exhibit you're likely to visit this summer. From May 16th to August 27th at Sir John Soane's Museum you can view many items never before publicly exhibited.
All Points East
If you're a fan of Bjork, the Yeah Yeah Yeahs or Nick Cave and The Bad Seeds then there can be no better way to kick off the summer than by attending the All Points East event happening over 10 days between 25th May and 3rd of June in Victoria Park.
Alcotraz: Prison Cocktail Bar
Although tickets are available throughout the year, the summer months are almost already fully booked up for this Alcatraz themed cocktail evening on Brick Lane. If wearing an orange jumpsuit and sneaking liquor past the guards is your idea of a fun night then be sure to give Alcotraz a try, if you're lucky they might not let you leave.
World Gallery At The Horniman Museum
One of the coolest museums in the world, the Horniman Museum is opening a new gallery this summer which showcases over 3,000 objects from various cultures around the world which represent the human experience. An exact opening date has yet to be announced, but it is expected to be sometime in June.
The Candlelight Club
With a limited number of dates available in June and July, The Candlelight Club is a 1920s prohibition era dining experience that takes place at secret locations throughout London. Guests must dress the part and keep it all very hush hush.
Field Day
New to Brockwell Park this year is Field Day, one of the capital's best music festivals which previously took place in East London. Between June 1st and June 2nd you can see acts such as Thundercat, Mount Kimbie and Princess Nokia perform live.
Mighty Hoopla Festival
A celebration of alternative culture, the Mighty Hoopla Festival at Brockwell Park boasts one of the most impressive pop lineups of the year. On Sunday, June 3rd you can enjoy performances from the likes of Lily Allen, TLC, Belinda Carlisle, B*Witched, Five, Louise, Mel C and even the Vengaboys.
Hip Hop Brunch LDN
For 7 dates in June, 5 in July, 4 in August and 5 in September you can enjoy a Hip Hop Brunch LDN at an as yet undisclosed secret location. Technically not a brunch as it lasts from midday to 5PM, guests enjoy a three-course meal with an hour of bottomless cocktails followed by hip-hop karaoke, DJs and magicians. You can even get a temporary tattoo.
Open Garden Squares Weekend
Over 200 green spaces normally closed to the public will be open for one weekend this summer. On the 9th and 10th of June families will be able to explore and experience a range of gardens as well as enjoy a host of other activities throughout London. Tickets for the Open Garden Squares Weekend are surprisingly reasonable.
Junipalooza London
It's quite possible you'll be enjoying a few gins on June 10th no matter where you are, but if you're at the Junipalooza London on Tobacco Dock then at least you can claim to be celebrating World Gin Day. Actually much more than just a knees-up, the festival invites the makers of over 100 gins to talk about them.
Junction 2
Returning for a third time this summer, techno festival Junction 2 will be christening the Boston Manor Park's Zone 4, which is yet to host a large music event. So if Carl Cox, Nina Kraviz and Adam Beyer are to your tastes you can catch them all live on June 9th.
Frida Kahlo: Making Herself Up
Never before displayed outside of Mexico, the Frida Kahlo: Making Herself Up exhibit at the V&A Brompton will showcase many of the artist's personal belongings and clothing previously locked away for 50 years following her death. Artefacts will be on display from June 16th to November 4th.
Citadel Festival
A celebration of what some consider the dullest day of the week, Sunday July 15th will likely be the most thrilling day of your year if you attend the live music, street food and other activities of the Citadel Festival. Established in 2015, the event has rapidly been gaining popularity over the last few years and attracting big-name performers to its Gunnersbury Park stages.
Kaleidoscope Festival
Alexandra Palace introduces a new one-day music and art festival event this year that will 'embrace in a collision of beautiful noise, brilliant ideas and brazen colour' a world of music, performance, theatre and comedy. Those who are curious about the Kaleidoscope Festival can check it out on Saturday July 21st.
Circus Sampler
For two weekends this summer (28 – 29 July & 4 – 5 August) Somerset House are celebrating 300 years since Philip Astley pioneered circus in London. The Circus Sampler highlights will include the rise and fall of 55 water jets by Gandini Juggling and floor work by experimental hip-hop collective Far From The Norm.
Film4 Summer Screen
Possibly London's most beautiful open-air cinema, Fountain Court will bear witness to several premiers this summer thanks to the Film4 Summer Screen. Between the 9th and 22nd of August audiences can also expect insights from illustrious industry experts and a talk from one of Britain's most noted film industry personalities. If you're planning a trip this summer, then you can book your London apartments short stay with us by calling +44(0)208 004 0007 to secure your place or by filling out this form.