London offers a great opportunity for contract workers to find their dream job. Work aside though, it also affords them the chance of experiencing one of the finest capital cities in the world. There is a touch of glamour and excitement to spending a large part of the year in London. By renting a serviced apartment you won't just be staying in the English capital, you'll be really living there. So why not take advantage of your time in London and explore what it has to offer once the work has finished and the evening begins? In the fifth of our Best Places to Hang Out series, we take a sneaky peek at some of our favourite places to experience fun after hours in Central London.
Tropicana Beach Club
Just because there may not be a beach in central London it doesn't mean you can't experience beach parties. With a look no doubt inspired by the 80s Wham song 'Club Tropicana', the Tropicana Beach Club embodies the 'cocktail time, a summer's tune' and 'a whole night's holiday' lyrics from George Michael's top ten hit. From 5PM 'til late Thursday to Saturday on Parker Street guests can 'check in' to a venue offering  a novel lagoon pool style dance floor surrounded by 30-foot palm trees, two bars, party booths, VIP cabanas and a plethora of exotic bird and jungle decorations. While the drinks are almost certainly not free, the atmosphere is chaotic and not suitable for those who take themselves too seriously or want to come across as cool – party goers here are out for a night of pure, joyous fun as silly as can be. All that's missing is the sea.
Lucky Voice Karaoke Soho
Everyone thinks they can sing like Adele after a few drinks, and down at 52 Poland Street, 7 days a week from 5:30PM until late, the Lucky Voice Karaoke Soho will help you share your, ahem, talent with all your friends. Private Japanese style rooms make it ideal for a group night out for either friends or colleagues. With a selection of tunes in the thousands, everyone is guaranteed to get the opportunity to mangle their favourite. The best part of it is that with the 'Waitress Call Button' the party need not stop until your ears start bleeding.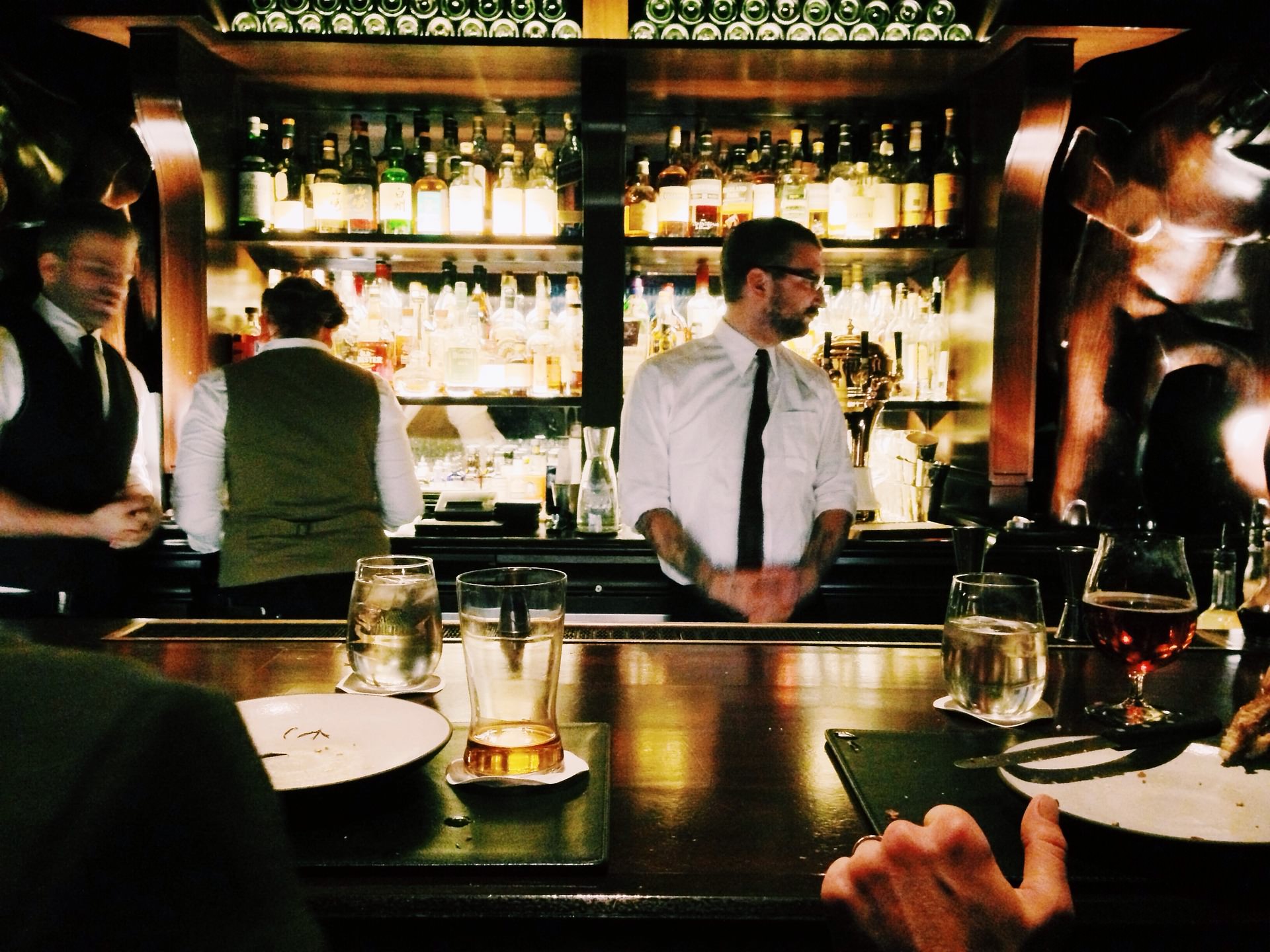 Sway
Bringing a touch of New York nightlife to Great Queen Street, Sway is essentially three venues in one. A popular post-work hangout for young professionals, after dining at the restaurant it isn't long before you're tempted to visit the bar area and eventually move on to the club section for bit of a boogie. Open from 4PM until midnight (and even later at weekends) Monday to Saturday, the menu mainly consists of burgers and pizzas, although some excellent bar snacks are to be had for those working up a serious dance-off appetite.
Top Secret Comedy Club
Keep it under your hat, but there's something funny going on down at 170 Drury Lane. Despite claiming to be 'the highest Trip Advisor and Google Review rating of any comedy club in the country', the Top Secret Comedy Club also takes pride in its almost underground, unheard of stature. As if to keep their cred, the club can be difficult to find, with many visitors requiring a second pass of the street to notice the logos and banners on the windows. Open 7 days a week from 6:30 PM, the venue has played host to some of the biggest names in stand-up, including Amy Schumer, Aisling Bea, Dara O'Briain, Dylan Moran, Eddie Izzard, Jack Whitehall, Jason Manford, John Bishop, Katherine Ryan, Rich Hall, Rob Beckett, Russell Howard, Sara Pascoe, and Simon Amstell. If you need a short term let in Central London then let us help you start planning by calling us on +44(0)208 004 0007 or by filling in this booking form.