Whether you are thinking of serviced apartments in London as accommodation or just want to see some tips on our lovely city please do read on. Below are some little tips I found after visiting London many times and now when family and friends come to stay.
Walk from Leicester Square to Covent Garden
London's underground celebrated its 150th birthday this year as the world's first underground transport system. However the shortest distance between two neighbouring stations in the underground is only 260 metres! This is the tube journey between Leicester Square and Covent Garden on the Piccadilly Line that only takes about 20 seconds, but costs £4.30! Yet it still remains the most popular journey with tourists. So it you might want to walk it next time.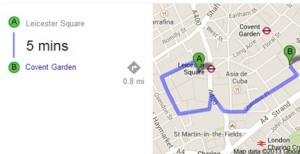 Go on a walking tour & understand some history
Take a walk around London because it has over 19,000 listed structures!  Making London one of the world's most beautiful and historic cities. There are many walking tours such as London Walks and free tours such as Sandemans New Europe London. You will have a well-informed guide and will save money on bus tours and still get to see the sights at a leisurely pace.  And the best thing about walking tours is that they come in all sorts of styles whether you want a traditional tour of the main attractions or a more undiscovered side of London.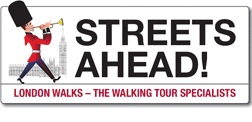 Try a Boris bike
Want to keep fit and have an alternative to the busy noisy bus tours? Then Barclays cycle hire bikes are great. For £2 for 24 hours, £10 for 7 days and £90 for an annual registered membership, you can cycle your way around the sights. However you do need to switch bikes at each location every 30 minutes. Prices can be seen at TFL website. I would recommend the quieter streets as they offer a safe and pleasant unique view of London.  The Barclays bike scheme is also great for those who are fitness conscience and relocating to London for work and saves a fortune on commuting.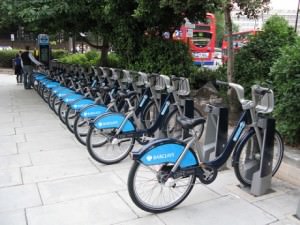 Treat yourself and dine in style
There are more Michelin-rated restaurants in London than in any other city in the world except for Paris. London is full of culinary delights from markets street food to fine dining. And if you seek the latter, we love long renowned Le Gavroche in Mayfair. And since you have the choice of many top quality restaurants, treat yourself!

Use a serviced apartments in London agent
If you have decided to or are thinking that serviced apartments in London are the right choice of accommodation for you then use a serviced apartment agent.  This is because agents work hard to put in place deals for guests that you may not have known about or been able to get. And will do all the work for you at no extra charge!