London is the most visited city in Europe!  We are not surprised with all the London attractions on offer and the city's reputation for being a world centre for theatre, arts and entertainment.  And of course London has a plethora of London attractions such as the fantastic museums and world famous landmarks. There are less well known things to do and the down right quirky which are also great so this city definitely deserves its popular status… even if we are slightly biased.  We love our city that speaks over 300 languages, has a world class 150 year old underground network, 5 airports, numerous rail lines and Eurostar connection to Europe.  And no wander so many people seek to visit this vibrant location with so many things on offer. There are so many London attractions meaning that there is something for everyone.  I would be here all day if I mentioned everything so here are some London attractions that don't disappoint… in my opinion.
Borough Market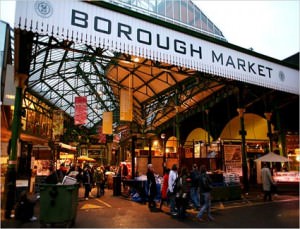 If you are a foodie like me, this is complete heaven!  Borough Market is Britain's most celebrated food market and is bursting with aromas, flavours and sights to make your taste buds water.  The produce is well sourced and well priced and many of the traders produce the food themselves right from field or farm or family production.  And other traders offer well sourced imports that showcase the variety of wonderful food from around the world. Along with the stalls bursting with delicious produce and cuisine, there are many cafes, bars and restaurants within the market to dine at.  The market is open for lunch from 10 am – 3 pm on Monday, Tuesday and Wednesday.  And the full market is open Thursdays from 11 am – 5 pm, Fridays 12 noon – 6 pm and Saturdays 8 am – 5 pm.  You can find Borough market in London's Southwark area and the nearest underground and tube station is London Bridge.
The Barbican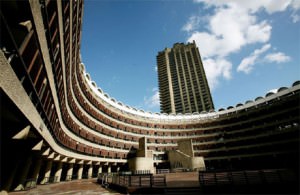 The Barbican is the largest Arts centre in London and in fact… the largest in all of Europe.  It has an array of artistic entertainment from beautiful classical and contemporary concerts and film screenings to great art exhibitions.  Many of which are free or quirky so may be something you don't see very often.  There is also a lovely a cafe that serves fantastic cakes which are almost worth visiting the centre for alone.
British Museum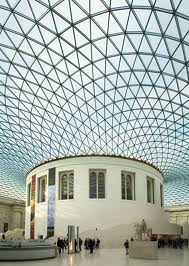 OK so as far as London attractions go, this may be the most obvious thing I am writing about today but there is a reason why this museum is London's most visited attraction.  It is free and you get to see all sorts of artefacts dedicated to human history and culture. Showcasing how our world has been influenced by areas such as Ancient Greece, Roman Britain and time periods such as The Ice Age. So if you feel like an afternoon full of culture, interesting facts and tours then don't miss the British Museum. It is located at Great Russell Square, London, WC1B 3DG and is open 10am – 5:30pm daily and open until 8:30pm on Fridays.  Fridays also include events, food and drink.
A late night out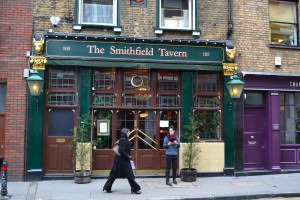 It is no secret that we in London find it hard to take part in late night out.  Of course the city is so vast that fear not… there is an area known as Smithfield that due to having market workers working at the historic meat market (open 4am to 12noon) in the district means some bars and pubs open early so if you are looking for a late drink this area is ideal.  The Smithfield Tavern (vegan and vegetarian friendly), Butchers hook and cleaver, Ye old red cow and The fox and anchor are popular. Also JuJu in Chelsea, Public Life in Shoreditch, the Canons Factory and the birdcage are open 24 hours amongst a few others around the capital. So because some pubs help make you have a great time in the city at night, they should probably be considered London attractions themselves. I hope you have enjoyed reading this blog about London attractions and enjoy your stay in London.  If you happen to need somewhere to stay check out our serviced apartments in London