London is the place of glitz and glamour, but if you're visiting where can you indulge in the most luxurious experiences? We've picked 10 luxury experiences in London which offer something unique, enjoyable and distinctly British.
1 – Dine alongside the Crown Jewels
2.5 million visitors come every year to marvel at the Crown Jewels – 140 items set with a staggering 23,578 jewels. Wear your own bling and plan a private function in the White Tower where you and 90 guests can sit to dine in the King's Great Hall. You'll enjoy a truly unique and luxurious way of experiencing the Crown Jewels with your own private viewing and Yeoman Warder tour.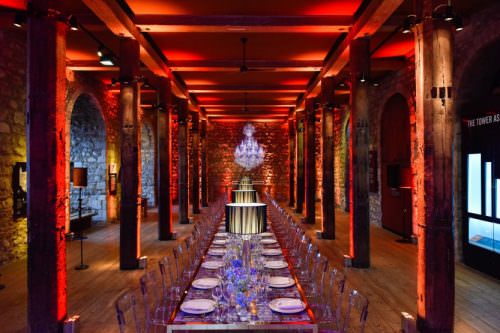 2 – Shop in style at Harrods
A luxury trip to London wouldn't be complete without a shopping spree at the infamous shop to the wealthy, Harrods. Exquisite quality goods from food to furniture are showcased in opulent style. It's not unusual to see the Ferraris parked up outside, or to spot a celebrity within.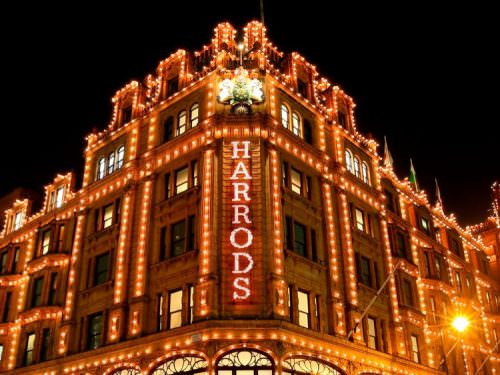 3 – All aboard the Belmond British Pullman
Take a step back in time as well as a journey in exclusivity, by booking an experience on the Belmond British Pullman. Choose a trip to elsewhere in the UK, starting in London, perhaps for afternoon tea, a leisurely lunch, or a champagne indulgence.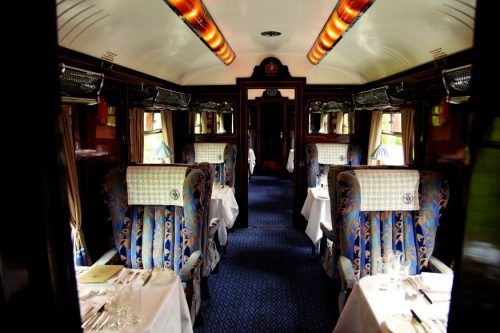 4 – Have a night at the opera
You can't beat a night at the opera for feeling like you're being immersed in luxury. In London, visit the Royal Opera House where you can experience world-leading performances. When you're done you're already within Covent Garden for a spot of watching the world go by or indulgent dining.
5 – Drink in the sky
If you're visiting London then you'll no doubt have The Shard high on your list of things to do. However, visit in style by relaxing with a glass of fizz or a cocktail at Aqua Shard, the fabulous bar on Level 31. The views of the London skyline are iconic and you'll be experiencing them in a highly unique way.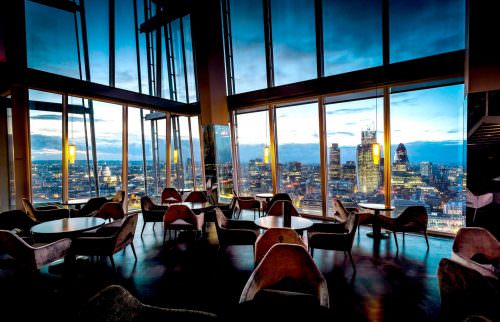 6 – Go in Cupid's Capsule on the London Eye
Everyone goes on the London Eye but most people jostle for prime view with a bunch of other tourists. Enjoy your own capsule complete with a bottle of Pommery Brut Royal Champagne and a box of divine Hotel Chocolat Pink Champagne Truffles. This is a way to wow your other half for a special occasion, or simply 'because'.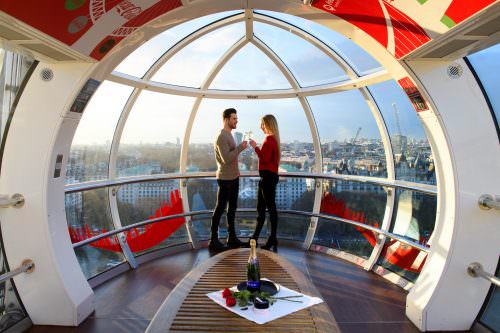 7 – Stay in a luxury serviced apartment
Staying in a London luxury serviced apartment is a way to experience the authentic luxury side of London. With all the amenities of a first-class hotel, but with your own space and personal touches, a stay in a luxury serviced apartment is a way to make your entire stay a real treat. Maybe you'll stay in a penthouse in Mayfair or an exquisite townhouse in Kensington? We particularly recommend Oreleston Mews (Islington), Kensington Gardens Square (Notting Hill), Park Walk IV (Chelsea) and Knightsbridge Bloom (Knightsbridge).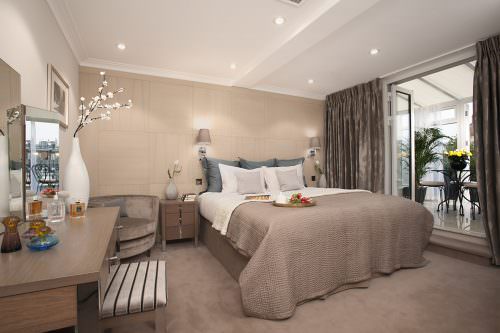 8 – Be pampered at a spa like no other
London and its hotels are dotted with spas vying for your attention. However, if you really want to experience utter relaxation and indulgence luxuriously, then you should choose the Bulgari Spa in Knightsbridge. With an interior design incorporating onyx and Italian glass, and an impressive array of treatments, you'll come away feeling completely pampered. What about the 24-carat gold facial?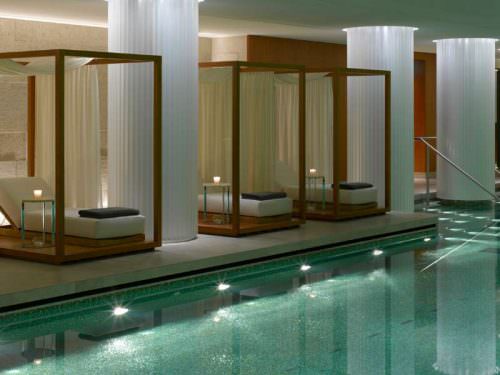 9 – Enjoy a decadent afternoon tea
You should head to The Rosebery, at the Mandarin Oriental, for an impressively beautiful afternoon tea in Knightsbridge. The food is out of this world, in a setting which is a balance of Victorian elegance and contemporary style. In fact, you will be spoilt for choice with the abundance of afternoon tea experiences on offer in London, from classic right through to cutting edge, art inspired offerings.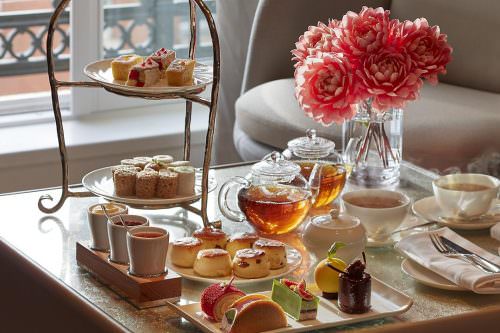 10 – Dine in Michelin style and enjoy a private tour at Kew Gardens
Head a little out of the centre of London to Richmond, where you'll find the world-class Kew Gardens. Plan ahead and enjoy a glass of Champagne on arrival, a one hour private guided tour, and a three-course meal at the Michelin-starred The Glasshouse.
11 –
Take a box at the theatre
Immerse yourself in the world of London's iconic West End theatre scene by reserving a private box for a truly luxurious experience. These exclusive seats offer unparalleled views and privacy, allowing you to enjoy world-class performances in opulent surroundings. Sip on champagne and relish gourmet treats while being captivated by the drama unfolding on stage, making for an unforgettable night of entertainment. 
There's a huge amount of choice when it comes to a luxurious West End theatre trip. Consider The Lion King or The Phantom of the Opera. 
12 –
Shop for a picnic at Fortnum and Mason
Famed for its luxury hampers, elevate your picnic game by visiting the esteemed Fortnum and Mason. This iconic British store offers a bespoke picnic service that provides you with a sumptuous selection of gourmet goodies. Or you can choose your own delectable treats, from exquisite sandwiches to fine wines and desserts, and then buy one of their eye-catching hampers so you've got everything you need for a luxury picnic.  
Green Park, one of London's Royal Parks, is just a short stroll away from this prestigious department store. Green Park is a beautiful, tranquil green space in the heart of London, offering a serene escape from the city's hustle and bustle – a perfect spot to enjoy your picnic.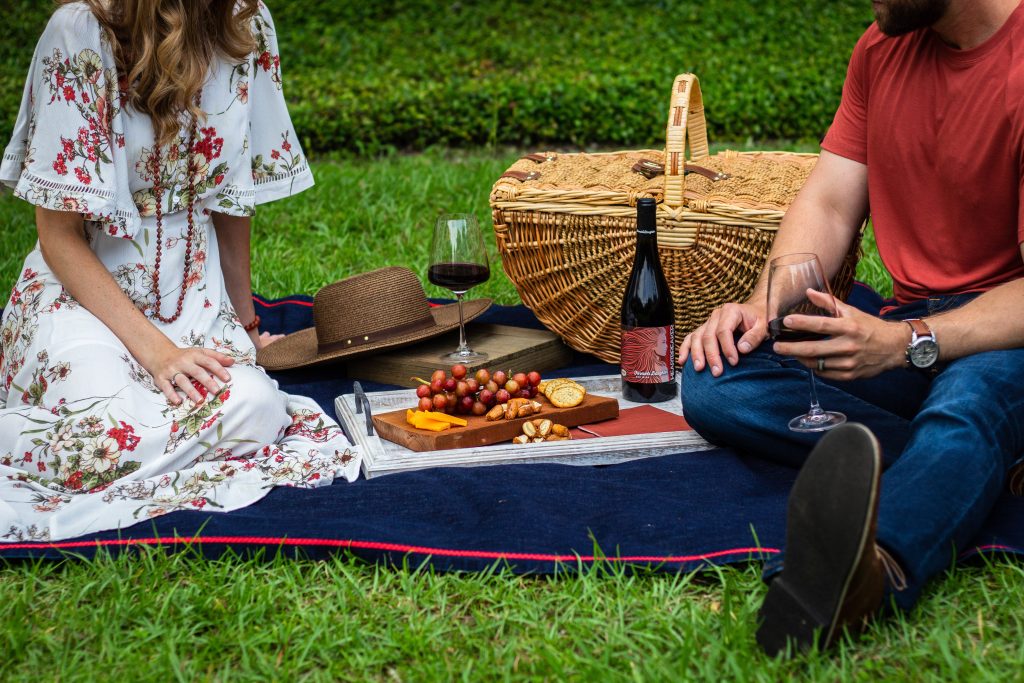 13 – Go on a helicopter sightseeing tour
Take to the skies for a breath-taking perspective of London's landmarks. A helicopter sightseeing tour offers a unique vantage point, allowing you to soar above the city's most captivating attractions like the Thames, the Shard, and Buckingham Palace. It's a thrilling experience that provides unforgettable memories and incredible photo opportunities. 
You can have your very own London James Bond experience! Ask about a glass of fizz too, especially if you want to celebrate a special occasion with your flight. 
14 –
Enjoy a private Royal-themed tour of the National Gallery
Delve into the world of art with a private tour of the National Gallery, enriched with a Royal touch. An expert guide will lead you through the gallery's masterpieces, focusing on art with connections to the British monarchy. Gain insight into the historical and cultural significance of these works, creating a deeper appreciation for art and the royal heritage of London. You'll journey through 700 years of Royal history – it's a fascinating experience. 

15 –
Indulge in a personal shopping experience at Harvey Nichols
Treat yourself to a day of unparalleled shopping at the luxurious Harvey Nichols. With a personal shopping experience, you'll have access to expert stylists who will curate a bespoke shopping journey for you. Explore the latest designer collections, receive fashion advice, and browse through an array of high-end brands, ensuring you leave with a wardrobe fit for royalty. When you arrive, you'll be welcomed to your private suite where you'll be presented with a number of different looks chosen just for you. 
When you're done, why not enjoy a luxury experience dining in one of the Knightsbridge store's restaurants? 
Whatever luxury experiences you pick to make your visit to London remarkable, be sure to take advantage of luxury accommodation nearby. Our London luxury serviced apartments will complete your trip and leave you in love with London living.